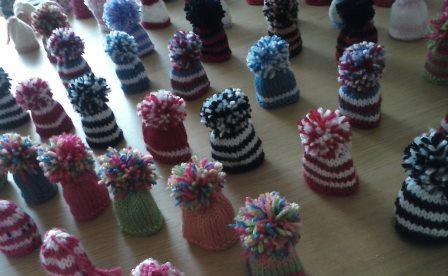 We regret that these activities are temporarily suspended due to the coronovirus pandemic; we will update this page once the environment is safe to start again. In the meantime, if you are in need of companionship, take a look at our loneliness page, where there is a range of ways we can support you.
Located at the Freemantle & Shirley Community Centre, Freemantle Knitters is held on alternate Wednesdays from 11am to 1pm. Open to all abilities, if you fancy a knit and a natter, please contact us for more details - 023 368636.
Why not turn your hand to helping us fundraise by knitting little hats for the Big Knit
The Centre is accessible from Grove Road, off Shirley High Street, SO15 3HE via the Bluestar bus #4 from the city centre, or there's is parking available outside.