Now more than ever, no one should have no one
This has been a worrying and isolating year for many of us. Many older people in Southampton are looking ahead to a lonely Christmas and we are determined to be there to support them.
Before the outbreak of coronavirus, we were already facing a loneliness epidemic amongst older people. But as a result of the pandemic, this crisis has intensified.
This time of year is always hard for older people. Cold weather and shorter days make it difficult to stay connected to others - and many face difficulties meeting winter heating bills. We are continuing to provide support and keep our services open where government rules permit. Now, more than ever, we need your help to raise urgent funds, please help us with a donation
What Age UK Southampton are doing to tackle loneliness:
Social groups to bring people together each week
IT classes to keep people connected to friends and family
Day Care for regular companionship and activities in a safe environment
Home Visiting for a weekly visit from a trusted, trained volunteer
Telephone Befriending to provide a regular call where a visit isn't possible
Age UK's 'Call in time' service to provide clients with an additional call where required
Our Information & Advice team have details of groups and activities across the city
We are also working with volunteers and external partners to develop a range of services that can be accessed through technology such as smartphones, tablets and PCs.
PLEASE NOTE THAT SOME SERVICES MAY BE TEMPORARILY SUSPENDED OR ADAPTED DUE TO CORONAVIRUS RESTRICTIONS
Loneliness and isolation – understanding the difference and why it matters
The words "loneliness" and "social isolation" are often used interchangeably, but loneliness is not the same as social isolation. People can be isolated (alone) yet not feel lonely. People can feel lonely and yet be surrounded by people. The difference between these two concepts is important for the design of services and support for older people.
Loneliness in Southampton
Areas with greatest risk of loneliness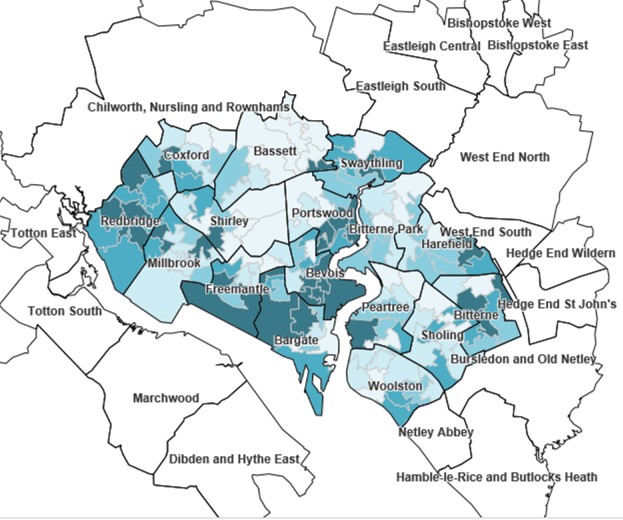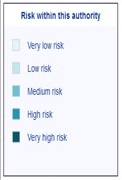 Find out more on the national Age UK website.
How to deal with loneliness
Everyone can feel lonely, and you don't necessarily need a reason to feel this way. Sometimes it might even just pass. But, maybe there is a reason, or maybe it's just not passing this time. However it features in your life, and however it makes you feel, there are things you can do to feel less lonely.
You can call us for help on 023 8036 8636, or contact us by email
There is more help on the national Age UK website.
Please help us to support Southampton' lonely older people with a donation