PLEASE NOTE: All activities and events have been postponed until further notice due to the Coronavirus outbreak.
Regular Activities
Activities you can participate in with Age UK Stockport

GoodGym
Age UK Stockport is pleased to be supporting and working with the Good Gym.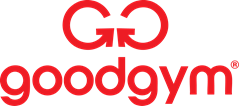 GoodGym with the help of local Volunteers aims to provide support for local communities whilst encouraging people to get active. The programme is divided into three separate parts Missions, Coach Runs and Group runs. For information on each programme see below:
Missions
GoodGym offers the opportunity for local people to do good whilst getting physically active. The Missions aim to offer one-off, time limited, practical help to a member of the community aged 60+ that needs help. Missions are focussed on fixing a specific problem, such as clearing an overgrown garden, lifting heavy objects or changing smoke alarm batteries.
Coach Runs
To help combat loneliness GoodGym have asked runners to visit an older person as part of their weekly run. An older person acts as a coach as they help to motivate someone to run and spend some time together. Coach runs can be fit around a runner's schedule and don't need to take up more than 20 minutes of your time per week.
Group runs
Every week GoodGym help local community projects, and run back all within 90 minutes. Examples of tasks GoodGym can do include: run to plant trees for a local park, run to shift earth for a community gardening project and run to sort cans for a food bank.
If you know of anyone who could benefit from GoodGym's help then please contact us on the information found below quoting GoodGym. Alternatively if you would like to Volunteer with GoodGym please see link: https://www.goodgym.org/areas/stockport