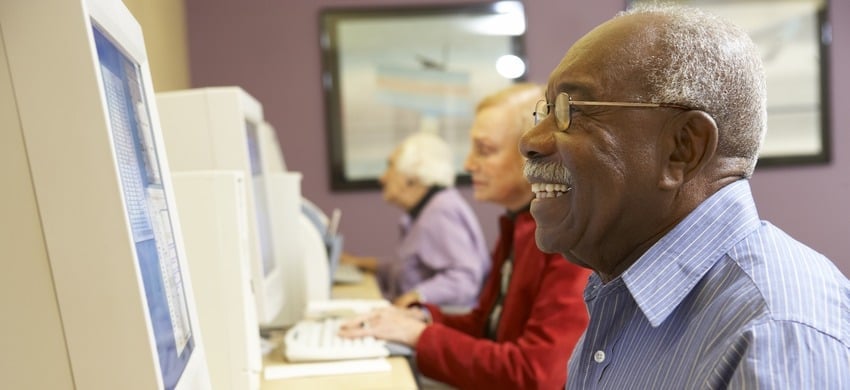 Age UK Stockport is a great place to work. Could you bring your skills to our team? See our latest vacancies below.
Working for Age UK Stockport
Welcome to our Recruitment page.
You will see elsewhere in this site that Age UK Stockport's mission is working locally for people's wellbeing and our work is based on core values of being caring, connected, confident and creative, and our strategic aims apply externally and internally:
To Collaborate - We will work together with local people, organisations and communities to understand what they do and how we can work together; and we will work together supportively as a group of workers for the benefit of our beneficiaries.
To be active - We will be both proactive and responsive in what we do and how we work; and we will always seek to learn and have the best support we can in place for our workers.
To influence - We will listen and respond to the voices of older people to influence locally and beyond; and we will always seek to engage and listen to our staff and volunteers so we can continuously improve together.
To be effective - We will be a credible, high profile, respected charity. We will always work to our vision, mission and in line with our values; and this applies as much internally, in ensuring a safe and positive environment and always in how we treat each other.
Please see any vacancies below and we look forward to hearing from you.
Kind Regards
Margaret Brade, CEO
Current vacancies with Age UK Stockport
Age UK Stockport has an exciting opportunity for an Isolation and Social Engagement Worker

Staff will liaise to deliver agreed outcomes of inclusion and social engagement for older people and younger adults experiencing social isolation and/or loneliness.
Current vacancies with Age UK Stockport TPA
As a TPA Key Worker you will provide advice, guidance and signposting to vulnerable people through a holistic and person led approach. You will encourage and offer challenge to enable people to explore and recognise their personal strengths and networks of support; assisting each person to find and achieve their own goals and utilise their strengths to build their confidence, resilience and general wellbeing for the future.
Current vacancies with Tandem Care
To provide high quality person centred care and support to vulnerable people to enable them to remain living in the community by providing support within the person's home and or within the wider community.