Are you an Amazon Shopper?
If so we would really appreciate it if you would choose us as your charity to support. There is no cost to you and Amazon will donate 0.5% of the net purchase price (excluding VAT, returns and shipping fees) of the your eligible purchases. Only purchases made through smile.amazon.co.uk are eligible to generate donations so please make sure to update any bookmarks you have to
https:\\smile.amazon.co.uk
instead of using the www. address and please, spread the word!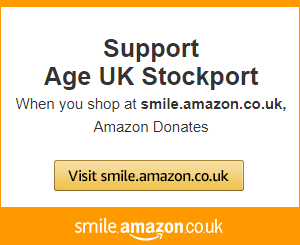 Greater Manchester Police - Live Chat
Report a crime, get an update of give GMP information online using their new LiveChat facility.
Step Out Stockport Saturday Club
Step Out Stockport's Saturday Club has morning and afternoon sessions to provide respite support for Carers.
Age UK Stockport is a great place to work
Could you bring your skills to our team?
This Month's Service Focus: Our Board of Trustees
We are looking for committed individuals, who can share their time, experience and skills to make a difference to the lives of local older people as set out in our vision,mission and values.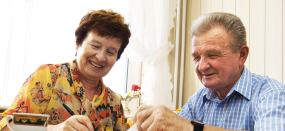 Free, confidential and expert information and advice with a focus on issues affecting those in late life and their carers and families.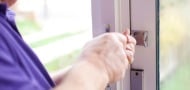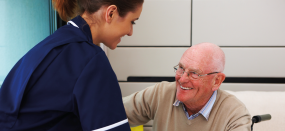 Our services can help if you've recently been in hospital and need some help settling back at home.
Help with benefits
Need a bit of help with your finances? We have advice to help
Your care journey
Read expert advice on how to get the care and support you need
Regular Activities
We offer a range of activities from our Travel Club, Friendship groups, Singing groups and even Tai Chi classes! to find out more click the Regular Activities below.
Things that might interest you
Our quality marks and privacy standard

Please read more by clicking here To see our Privacy Standard please click here