Beware Cold Callers
A reminder to be safe and not engage with anyone contacting you cold - by phone or calling – even if they say they are from somewhere like Age UK. If you have such calls please let us know on 0161 480 1211
Warm Space
At The Hub, we are pleased to be a Warm Space this winter. We welcome you come in to say hello and visit us on Monday-Thursday 10am – 13:30pm for a hot/cold drink and a biscuit/cake. Call in to sit and relax or join in conversation with others. We will have a variety of activities for you to engage in such as jigsaws and puzzles or try our digital devices if you wish to do so.                                                                                                                                                                                                     Please note that The Hub will be closed 30th Nov for the AGM and during the Christmas week / New Year
Age UK Stockport is all about supporting local people's wellbeing in later life.
To do this well, we want to hear from you. Please click the Share your views button to the right to answer some brief questions!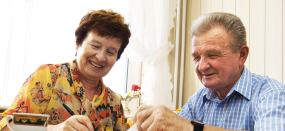 Free, confidential and expert information and advice with a focus on issues affecting those in late life and their carers and families.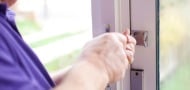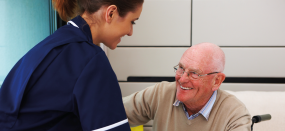 Our services can help if you've recently been in hospital and need some help settling back at home.
Help with benefits
Need a bit of help with your finances? We have advice to help
Your care journey
Read expert advice on how to get the care and support you need
Regular Activities
We offer a range of activities from digital drop ins, walking football, confidence walks, coffee mornings and various exercise sessions.
Things that might interest you
Our quality marks and privacy standard

Please read more by clicking here To see our Privacy Standard please click here