Important Information
We are regularly updating our News with new information from both ourselves and other major partners and suppliers. Be sure to keep up to date regularly by using the links below.
Our Contact details including Emergency Numbers
Latest News updates - Please use links further down on this page to keep up to date with news from AUKS and others.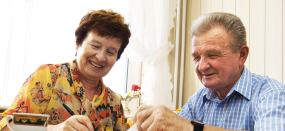 Free, confidential and expert information and advice with a focus on issues affecting those in late life and their carers and families.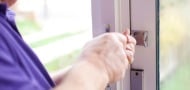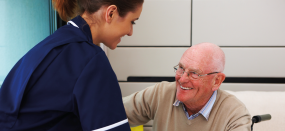 Our services can help if you've recently been in hospital and need some help settling back at home.
Help with benefits
Need a bit of help with your finances? We have advice to help
Your care journey
Read expert advice on how to get the care and support you need
Regular Activities
We offer a range of activities from active afternoons, walking football, digital drop ins, coffee mornings and our ActiviTEA lunch club.
Things that might interest you
Our quality marks and privacy standard

Please read more by clicking here To see our Privacy Standard please click here