Age UK Stockport Quality Standards
Age UK Stockport has made a strong commitment to a number of respected and nationally and internationally recognised quality standards to assist us to maintain and improve the standard of our work.
Each are externally assessed and checked annually and also contribute greatly to developing and maintaining the efficiency of the organisation generally
Age UK Charity Quality Standard

The Age UK Charity Quality Standard (CQS) focuses on governance and management and is an externally assessed by quality assessment experts, SGS.
The organisation has maintained the Age UK, and formerly Age Concern, quality standards since 1997 as part of our brand partnership. The current CQS was achieved in August 2014 and renewed in February 2018.
We are proud to have achieved the Age UK Charity Quality Standard as it recognises the high standard of our performance as an organisation. It certifies that our organisation is well governed and managed; has a clear direction and strategy; and is committed to ensuring the well-being and safety of older people, our staff and volunteers.
Investors in People


Investors in People has set the standard for better people management for many years. It is an internationally recognised accreditation held by 10,000 organisations across the world. The Standard defines what it takes to lead, support and manage people well for sustainable results.
The Investors in People Standard is underpinned by a rigorous assessment methodology and a framework which reflects the very latest workplace trends, essential skills and effective structures required to outperform in any industry.
Age UK Stockport completed the submission for the Investors In People in 2013 and undertook the external assessment with success and commendations. This was successfully updated to the new standard in 2016 and reviewed annually since.
ISO 9001 Quality Standard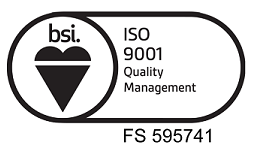 The ISO 9000 family of quality management systems standards is designed to help organizations ensure that they meet the needs of clients, customers and other stakeholders while also meeting relevant statutory and regulatory requirements. ISO 9001 Quality Standard is used by over one million large and small organizations in over 170 countries.
The standard is based on a number of quality management principles including a strong customer focus, the motivation and implication of top management, the process approach and continual improvement. It provide guidance and tools for organizations who want to ensure that their services consistently meet requirements, and that quality is consistently improved.
Age UK Stockport achieved the highly regarded Quality mark ISO9001 initially in March 2012, and has confirmed annually since. This was renewed to the new ISO 9001: 2015 standard in January 2018.
ISO 27001 Information Security Management Standard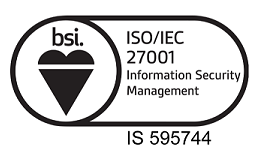 The ISO/IEC 27000 family of standards helps organizations keep information assets secure. Using it helps organisations manage the security of assets such as financial information, intellectual property, employee details or information entrusted to you by others including clients.
ISO 27001 is a specification for an information security management system (ISMS). An ISMS is a framework of policies and procedures that includes legal, physical and technical controls involved in an organisation's information risk management processes. It involves the people, processes and IT systems by applying a risk management process to help organisations in any sector keep information assets (data) secure.
Age UK Stockport achieved the highly regarded Information Governance Quality mark ISO 27001 initially in August 2012 and has renewed annually since. With the introduction of the General Data Protection Regulations (GDPR) and new Data Protection Act 2018 this standard has assisted Age UK Stockport greatly in ensuring compliance and our commitment to clients to keep their information safe.
Link to Privacy Policy here
Age UK Stockport Privacy Standard issued to meet new data laws
Fundraising Standards


The Fundraising Regulator holds the Code of Fundraising Practice for the UK. It sets and maintain the standards for charitable fundraising, aim to ensure that fundraising is respectful, open, honest and accountable to the public and regulate fundraising in England, Wales and Northern Ireland.
https://www.fundraisingregulator.org.uk/
Age UK Stockport has been registered with the Regulator since its establishment following the cross-party review of fundraising self-regulation (2015) to strengthen the system of charity regulation and restore public trust in fundraising.
More Information
More information about all of the standards can be found on the Internet.
To find out more about Age UK Stockport achievements and registrations of Quality Standards please contact us on 0161 480 1211.