Age UK Charity Shop Half Price Sale!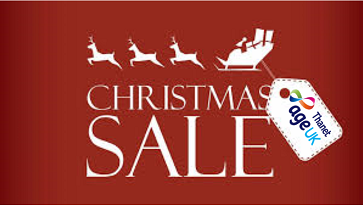 Published on 09 December 2020 01:52 PM
Wow! Time to grab a bargain as our charity shop in Margate have just announced that they will be selling all clothes and shoes 1/2 price until Christmas Eve! If you would like to treat yourself or your loved one to a lovely preloved item, please head down to our shop at 13-15 High Street, Margate CT9 1DT. Our shop is open from 9.30am-3.30pm every Weds, Thurs, Friday and Saturday. Please note: Social distancing is in place throughout the store and please wear a mask or face covering whilst on the premises. Thank you and Merry Christmas to all our customers!