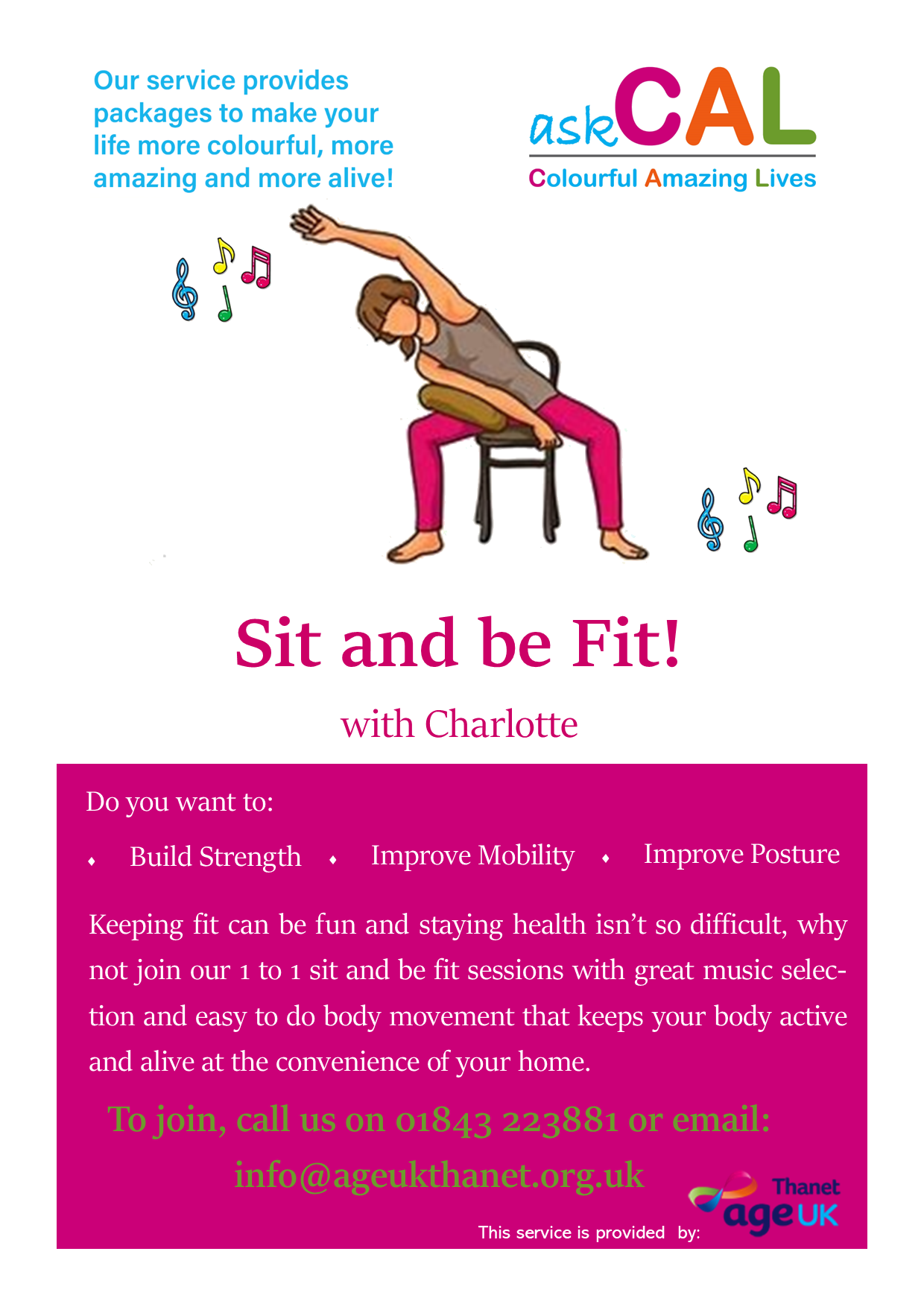 Sit, Dance and Be Fit!
Every Tuesday 11.15-12.00
These sessions are designed to be fun and engaging, with a little simple movement to music. We will have you dancing in your chairs, while gently working on the key muscle groups to maintain your mobility in no time. Do as much, or as little as you can. This program is for you. The more you enjoy it, the better you will get!