Age UK Westminster Main Office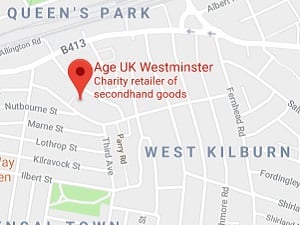 Age UK Westminster
Beethoven Centre
Third Avenue
London
W10 4JL


Contact details
Telephone: 020 3004 5610
E-mail enquiries@ageukwestminster.org.uk
Enquiries hours: Monday - Friday 10:00am - 2:00pm
Description
Services available - advice and information, insurance, and activities.
Age UK Westminster is a charity which supports older people across the borough of Westminster. Our staff and volunteers are dedicated to promoting wellbeing and independence for over-50s, ensuring later life is a fulfilling and enjoyable experience.
Please contact us to find out about services in your area or to volunteer.