Westminster has one of the highest proportions of older people living alone- one in two compared to one in four nationally.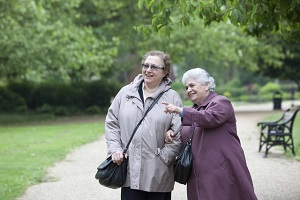 Age UK Westminster are committed to tackling the high levels of social isolation amongst Westminster's older population, as research shows that loneliness has a negative impact on our mental and physical well-being. We provide a one to one befriending service for vulnerable older people who live alone and/or are experiencing social isolation.
We match isolated older people (our Clients) with a friendly, local volunteer who commits to visiting them on a weekly basis. During these visits, our Befrienders provide much needed social interaction and emotional support, and encourage the older person to be more active by accompanying them on short walks and helping them with tasks. Every year, Age UK Westminster volunteers also deliver a Christmas Lunch with a gift to one of our older people who would otherwise spend Christmas day alone.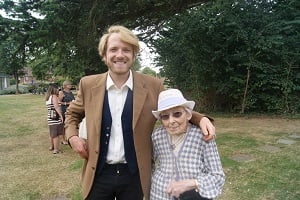 This service is currently only partially funded, so we can only run it on a part time basis, which limits the amount of older people we can support. Whilst our volunteers give up their time for free, there is a cost involved in training the Befrienders, assessing the clients and coordinating the right befriending match, then monitoring and follow up. We have calculated that the cost involved for each new match equates to £1, 200 annually.
Over the next year we will be launching a donation campaign and organising events that will help us reach our fundraising goal and once again run our befriending service at it's full capacity.
Support this campaign by making a donation through our JustGiving Page or if you would like to hear about upcoming events, please email enquiries@acwestminster.org.uk and request to join our mailing list.