Welcome to Age UK Westminster
We are an independent charity supporting older people in Westminster for over 70 years. Our services aim to empower older people to understand their rights and lead more fulfilling and socially active lives.
New analysis by Age UK has found that 198,000 older people in London can go for a month without meeting up with a friend, and that 19,000 over 65s in the region have not even had a conversation with family or friends over the same period. Many people experience loneliness at some point in their lives. For the majority the feeling of loneliness passes, yet for some it can persist, undermining their well-being and impacting negatively on their quality of life.

Moreover, though figures show internet use among older people is increasing, this group are still less likely to use the internet than their younger counterparts, with nearly four million people over 65 having never used the internet (Age UK, 2018). Since the pandemic, one of our biggest aims has been to help more older people get online in order to access services, events and communicate with loved ones.

We are asking for donations to help us run initiatives, activities and provide support to older people in Westminster to enable them to feel less lonely and to make them feel more digitally included. We are running two different campaigns to help us achieve our aims.


---
Extreme heatwave warning
The Met Office has put out an extreme heatwave warning which covers much of England and parts of Wales and will last until early next week. Look out for older people and others who may find it more difficult to stay cool and hydrated in hot weather.
Look out for the signs of heat-related harm
If you feel dizzy, weak or have intense thirst and a headache, move to a cool place as soon as possible. Drink some water or diluted fruit juice to rehydrate. Avoid excess alcohol.
If you have painful muscular spasms (particularly in the legs, arms, or abdomen), rest immediately in a cool place and drink electrolyte drinks. Most people should start to recover within 30 mins and if not, you should seek medical help. Call 111 if you feel unusual symptoms, or if symptoms persist.
Call 999 if a person develops any signs of heatstroke as this is a medical emergency. Further information on heat stroke and heat-related illnesses are available here.
Heat exhaustion and heatstroke
Heat exhaustion and heatstroke are potentially serious conditions that can occur if you get too hot. They usually happen during a heatwave or in a hot climate, but can also occur when you're doing activities that result in your body overheating.
Keeping cool in the heat
As temperatures are set to be high next week, don't forget to protect your health in the heat by:
Staying hydrated - drink plenty of water and avoid excess alcohol
Slowing down when it's hot
Keeping your home cool – close any curtains or blinds during the day, open windows at night if it's cooler outside
Looking out for signs of feeling unwell – move to a cool place as soon as possible, slow down and drink water if you feel unwell. If you need medical help, call NHS 111 or 999 in an emergency
Trying to keep out of the sun between 11am and 3pm, and walk in the shade, apply sunscreen and wear a wide-brimmed hat if you have to go out in the heat
Visit the NHS website for more information on how to cope in hot weather.
---
Age UK Westminster User Feedback Survey
We want to hear your feedback and thoughts about our organisation, services and service delivery so we can keep improving how we support residents aged 50+ of Westminster to live independent and fulfilling lives. We would greatly appreciate your time to take this quick survey and let us know your thoughts (your answers will be anonymous). If you are answering on behalf of a 50+ Westminster resident please answer the questions in relation to them. As a thank you for taking the time to complete our survey you can opt in to being entered into a prize draw to win a £50 grocery voucher from a supermarket of your choice. Please pop your details below to be included in the draw.
Want to keep up to date?
Find out more about what Age UK Westminster are doing by subscribing to our mailing list. All the news will come straight to your inbox!
Age UK Westminster and Covid precautions April 2022
Age UK Westminster is now providing in person activities and appointments across the city of Westminster. However, in order to ensure that staff, clients and volunteers remain Covid safe, we will continue to take precautions. Staff will continue testing regularly and will not attend activities or appointments if they have any symptoms. Clients and volunteers are also asked to not attend activities and to notify Age UK Westminster staff if they have any symptoms. Where possible, mask wearing, social distancing and the use of sanitisers will continue to be encouraged.
Join our Befriending Campaign
Age UK Westminster's Befriending campaign. Will you help us give a lonely older person a friendship to cherish?
Digital Inclusion
Do you need help learning how to use a computer or mobile phone?
Help with benefits
Need a bit of help with managing your Direct Payments? We have advice to help.
Need Information and Advice?
Age UK Westminster offers a free and confidential information and advice service for older people, their families and carers.
Activities and events
Find out here about activities and events taking place at Age UK Westminster.
Latest News
Published on 07 April 2022 08:11 PM

Mr. M, our I&A client, has received a life-changing pension back payment of £130,021.18!

Published on 05 April 2022 02:10 PM

We spoke to Elsie, a local client and resident, who has been volunteering for many years.

Published on 31 March 2022 01:58 PM

Age UK Westminster need your votes for Tesco's Community Grants fund
Support us
Your support helps us deliver services to the older people of Westminster. Support comes in many forms including Donations of stock for our Charity Shop, Volunteering, Fundraising, Donations and Legacies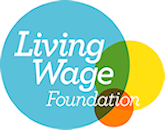 Our quality marks

Age UK Westminster has achieved the Age UK Charity Quality Standard (CQS). The CQS is externally assessed by quality assessment experts, SGS.