Welcome to Age UK Westminster
We are an independent charity supporting older people in Westminster for over 70 years. Our services aim to empower older people to understand their rights and lead more fulfilling and socially active lives.
We are beginning to have some in-person activities, following the government's Covid-19 guidelines. We are also running many online events.
The coronavirus meant that Age UK Westminster had to adapt quickly to meet the changing needs of our service users. We introduced emergency food deliveries, online activities, prepared meal deliveries, check and chat calls along with befriending and IT skills training. Our information and advice lines have never been busier.
These service changes have been made possible due to the generosity of some very kind donors. If you would like to help us continue the efforts of our COVID response please donate to our Just Giving page. All funds raised for our COVID appeal will go directly to helping older people through this crisis.
Find out more about our Response to Covid 19
EU citizens and settled status after Brexit
EU and EEA citizens have until the 30th June to register to stay in the UK.
Covid-19 Presentation and Q&A session
Join a Covid-19 Presentation and Q&A session with Elizabeth Dunsford the Senior Public Health Strategist - 11.00am - 12.00pm Wednesday 16th June
Coronavirus (COVID-19) support for older people in Westminster
The Coronavirus has meant that Age UK Westminster has had to expand its' activities to provide more personal social contact and delivery services to needy older residents in Westminster than ever before.
We have over 400 known, isolated, older people who need support and the number is growing. An appeal for additional volunteers has resulted in us being able to double the usual number of these invaluable people.
To find out more and to access further information:
Important Notice:
Due to the ongoing concerns about the Coronavirus and the impact it may have on vulnerable people, Age UK Westminster have taken the decision to temporarily suspend home visits and group activities with immediate effect. We will be reviewing this every few days.
Due to Coronavirus we are having to provide our Information and Advice service over the phone and have also extended our Information and Advice line and will now be open between 10am - 4pm (Monday - Friday) taking your calls.
We will keep you posted on any further developments.
Age UK Westminster Volunteer Newsletter
Welcome to the latest volunteers' newsletter.
Our newsletter contains details of volunteering opportunities, support for our volunteers and much more.
AUKW Volunteers Newsletter May 2021.pdf
---
Join our Befriending Campaign
Age UK Westminster's Befriending campaign. Will you help us give a lonely older person a friendship to cherish?
Help with benefits
Need a bit of help with managing your Direct Payments? We have advice to help.
Need Information and Advice?
Age UK Westminster offers a free and confidential information and advice service for older people, their families and carers.
Activities and events
Find out here about activities and events taking place at Age UK Westminster.
Latest News
Published on 11 June 2021 10:04 AM

AUKW spoke to Pamela Binns, a 90-year-old local author.

Published on 02 June 2021 11:04 AM

We recently commissioned a survey of our users and the results were fantastic!

Published on 14 May 2021 10:20 AM

Every Monday, local residents meet to discuss some poetry and joy together.
Want to keep up to date?
Find out more about what Age UK Westminster are doing by subscribing to our mailing list. All the news will come straight to your inbox!
Support us
Your support helps us deliver services to the older people of Westminster. Support comes in many forms including Donations of stock for our Charity Shop, Volunteering, Fundraising, Donations and Legacies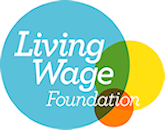 Our quality marks

Age UK Westminster has achieved the Age UK Charity Quality Standard (CQS). The CQS is externally assessed by quality assessment experts, SGS.