Our Trustees
Chair of Trustees - Fiona Healy Connelly
Fiona is a Documentary Filmmaker who headed The Foreign & Commonwealth Office Film Unit after a career in Broadcasting working for the BBC, and a wide variety of Independent production companies.
Her Awards & Professional Achievements include an IVCA GRAND PRIX WINNER for IF ONLY WE ALL PLAYED CRICKET and a request from JOHNS HOPKINS UNIVERSITY for HIV - TRUTH OR DARE for use in perpetuity.
At present I am the Acting Chair of Age UK Westminster.
---
Vice Chair - Dr Ann Black
---
Treasurer - Neil Carthy
---
Kevin R Coyne BA,MA,FCMI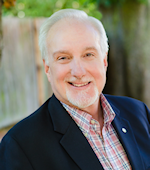 Kevin Coyne is currently the Dean of Students and Lecturer at Paris Dauphine International London. Dean Coyne was the Dean of Students at International Students House based in Regent's Park in London from 1992 until his retirement in August 2015.Prior to that he was the Dean of Students at New England College in Arundel, West Sussex.
Kevin is involved in numerous charities and community activities. He is currently a Trustee of Age UK Westminster, Chair of the Marylebone Forum and Honorary Secretary of the Marylebone Association which is the largest amenity society in London.Kevin has extensive experience in International education both in Britain and the USA. Kevin is an active member of Rotary International and is Past President of the St. Marylebone Rotary Club in London and was made a Paul Harris Fellow in 1999.
He holds a BA Hons degree from the University of Massachusetts at Dartmouth and an MA Hons degree from Colombia University in New York. Kevin served as a Gamesmaker during the 2012 London Olympics and has received a number of awards including the Westminster Volunteer Award in 2005.
Kevin was made a Freeman of the City of London in March 2015 and is a member of the Honourable Society of the Knights of the Round Table. He is also a Liveryman of the Worshipful Company of Fan Makers. In 2015 Kevin was featured in the June edition of the Marylebone Journal under ' Local Lives' and listed in the Boston Globe newspaper as one of UMass Dartmouth's 50 Outstanding Alumni.
Kevin was born in Boston Massachusetts in the USA and also holds Irish citizenship.
---
Ian Adams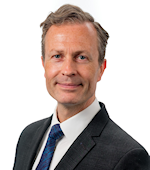 Ian Adams has lived in Bayswater, Westminster since 1996 and has been a member of Westminster City Council since 2002, where he has held a number of senior positions, including as Cabinet Member for Adults.
Ian is a Director of NHS Resolution (formerly the NHS Litigation Authority), which provides indemnity cover to the NHS in England.
He has served as a Trustee of Age UK Westminster since 2015 and in 2017/18, when serving as the Lord Mayor of Westminster, Ian nominated Age UK Westminster as one of his mayoral charities.
---
Michele Mestrirano
---
Ronald (Ronnie) Jacobson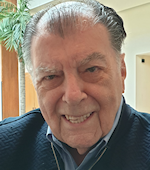 40 years in Marks & Spencer with four years in stores before transferring to Head Office. Then followed buying and merchandising experience in a variety of textile and food departments, exports, promotion and marketing. After four years as Personal Assistant to the then Chair, Lord Sieff, his final appointment was to manage the corporate Press Office.
After retirement from M&S he was appointed an Export advisor for the Dept. of Trade and Industry to help London SME's but a year later was headhunted by the London Chamber of Commerce where he served as Head of Marketing and Public Affairs for four years.
Finally, started own business, "Chocolate Paradise," which he ran until retirement, sourcing and supplying chocolate and sugar confectionery products to companies for promotions, product launches, etc.
Joined Age Concern Westminster as a volunteer in 2004. Appointed Board member 2005 and Chair 2006. Asked to join Board of Age concern/Age UK London in 2006. Resigned as required after six years, spent a year attending Board meetings as an "Observer," then re-elected 2013-19. Resigned again, but asked to re-join the Board of Age UK Westminster.
---
Isaac Saliu
---
David Durnford-Slater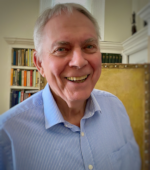 Have worked a lifetime in the Shipping Industry both in the UK and abroad.
Work included Marketing Manager for P&O Far East Services, General Manager of LNG Carriers,
and Director of NOL Ltd a startup in the marine sector of the offshore oil industry owning manned submarines, supply boats etc.
In 1981 I set up DSB Offshore, a small specialist shipbroking company which continues to run as a family business.
Joined the Charity in winter 2019 as a befriender and elected Trustee in June 2020.
---