Our staff
Operational

Position

Mehfuz Ahmed

CEO

Alberta Gutteridge

Head of Services

Carly Connolly

Business Development & Fundraising Manager

Stephen Spavin

Community Services Manager

Nikki Dudley

Marketing and Communications Manager

Grace Nuttall

Volunteer Coordinator

Information & Advice Project

Susan Mustafa

Senior Information and Advice Coordinator

Odette Messiah

Joint Team Visiting Officer

Nicola Lawton

Information and Advice Co-ordinator

Loneliness & Isolation Project

Souad Abdellaoui

Activities Coordinator

Ayesha Kashem

Befrinding and Activiites Support Coordinator

Clare Davies

Dementia Coordinator

Sarah Robinson

Digital Inclusion Coordinator
Chair of Trustees - Fiona Healy Connelly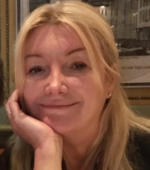 Fiona is a Documentary Filmmaker who headed The Foreign & Commonwealth Office Film Unit after a career in Broadcasting working for the BBC, and a wide variety of independent production companies. Her Awards & Professional Achievements include: an IVCA GRAND PRIX WINNER for 'If Only We All Played Cricket' and a request from JOHNS HOPKINS UNIVERSITY for 'HIV - Truth or Dare' for use in perpetuity.
---
Vice Chair - Dr Ann Black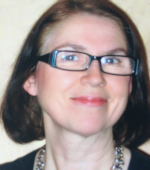 Ann has been a trustee of Age UK Westminster for 4 years. Her background is in health care, having had a 40 year career as a doctor in the NHS. She trained in General Practice and Anaesthesia, spending most of her career in anaesthetics at Great Ormond Street Hospital in London.
As a trustee, she am committed to ensuring Age UK Westminster is the "Go To" resource for older people in Westminster. She has been busy over the lockdown supporting and volunteering at the food parcel service for the local clients. Knowledge of health care issues allows her to push the agenda for local residents' needs and to encourage digital inclusion, which will be so important to the future development of services.
She is committed to improving the rights and wellbeing of all older people in Westminster. AUKW have a fantastic team, which works extremely hard, on so many fronts, to build a successful and responsive charity.
---
Kevin R Coyne BA,MA,FCMI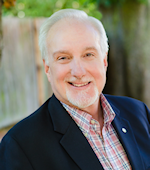 Kevin is currently the Dean of Students and Lecturer at Paris Dauphine International London. Dean Coyne was the Dean of Students at International Students House based in Regent's Park in London between 1992 and 2015.
Kevin is currently also a Chair of the Marylebone Forum and Honorary Secretary of the Marylebone Association. Kevin is an active member of Rotary International and is Past President of the St. Marylebone Rotary Club in London and was made a Paul Harris Fellow in 1999.
He holds a BA Hons degree from the University of Massachusetts at Dartmouth and an MA Hons degree from Colombia University in New York. Kevin served as a Gamesmaker during the 2012 London Olympics and has received a number of awards including the Westminster Volunteer Award in 2005. Kevin was made a Freeman of the City of London in March 2015 and is a member of the Honourable Society of the Knights of the Round Table. Kevin was listed in the Boston Globe newspaper as one of UMass Dartmouth's 50 Outstanding Alumni.
---
Ian Adams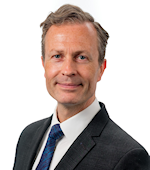 Ian has lived in Bayswater, Westminster since 1996 and has been a member of Westminster City Council since 2002, where he has held a number of senior positions, including as Cabinet Member for Adults. Ian is a Director of NHS Resolution (formerly the NHS Litigation Authority), which provides indemnity cover to the NHS in England.
He has served as a Trustee of Age UK Westminster since 2015 and in 2017/18, when serving as the Lord Mayor of Westminster, Ian nominated Age UK Westminster as one of his mayoral charities.
---
David Durnford-Slater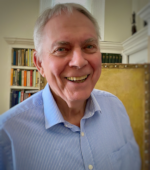 David worked a lifetime in the Shipping Industry both in the UK and abroad. He was Marketing Manager for P&O Far East Services, General Manager of LNG Carriers, and Director of NOL Ltd, a startup in the marine sector of the offshore oil industry. In 1981, he set up DSB Offshore, a small specialist shipbroking company.
He joined Age UK Westminster in 2019 as a befriender and was elected Trustee in 2020.
---
David Kent-Lemon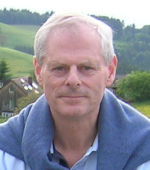 David spent most of his career working for a UK based multi-national energy company. Although based mainly in the UK, David has had overseas postings in Germany, Holland and Belgium. He held directorships in local gas and oil companies and trade associations. He was also Chairman of one of the world's largest crude oil terminals, located in Rotterdam. He holds a BA in Business Studies, and he is a novelist – 'Blockade Runner' published by Pen and Sword Books in 2012.
David joined the Age UK Westminster trustee board in 2022.
---