Our Trustees
Chair of Trustees - Fiona Healy Connelly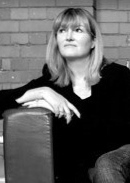 Fiona Healy Connelly is an accomplished TV and Film producer and director who founded The Film Unit production company.
Education - Fiona went to More House secondary school and then The Newport Film School at the University of Wales. Graduating with a 2:1, Fiona then studied at The National Film & Television School where she specialised in Single Camera Documentary Directing.
1983 – 1986 she was an assistant film editor at the BBC and Channel 4. She worked on film inserts for BBC Light Entertainment and was assistant film editor for The Comic Strip at Channel 4.
1987 - 1992 – Australian Film Commission. As TV and Film Festival Office Fiona represented the Film Commission at film festivals and markets throughout the UK and Europe.
1992 - 1997 – Freelance Producer/Director. Fiona worked on a large number of commercials, broadcast and corporate programmes for production companies including The Discovery Channel, Marks & Spencer, Tesco, PolyGram, BBC and British Rail.
2002 - 2007 – Head of the Foreign & Commonwealth Office (FCO) Film Unit. Fiona was responsible for the team that produced the wide variety of educational, training and promotional films that the FCO produces for both in-house and external viewing.
2008 - Present – The Film Unit. Fiona's company produce a diverse range of programmes for both UK and overseas clients and they are involved in all aspects of the production from initial research through to post production. Fiona has acted as both Producer and Director on many of their projects.
Trustee - Anne Mallinson (nee Butler-Wilson)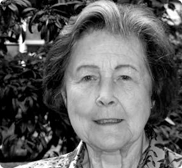 Anne Mallinson (nee Butler-Wilson) was educated in England and Canada and did her Teacher Training in Scotland. In 1955 she married Terence Stuart Mallinson and had four children – three sons and a daughter – all now married with families of their own.
1974-2006 she was a Councillor for Hyde Park Ward, Westminster City Council. In 1986-87 she was Lord Mayor of Westminster and Deputy High Steward of Westminster Abbey. 1987-2002 she was an Honorary Steward of Westminster Abbey.
1966 – 1988 she was a Magistrate on the North Westminster Bench. During this period she was one of the Founder Editors of the "North Westminster Magistrates Newsletter".
1969 – she became the first non-Aldermanic Justice to sit on the City of London Bench. In the same year she became a Freeman of the City of London.
1993 – she became a member of the Gardeners Livery Company.
2001 – was awarded the OBE
July 2006 – the first woman to be made an Hon Alderman of the City of Westminster.
Ian Adams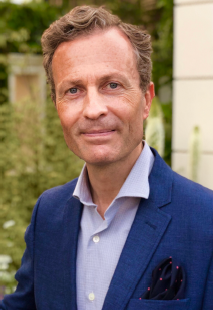 Ian Adams has been a Trustee since early 2015. He has lived in Westminster with his partner, now husband Christopher, since 1996.
Ian is also a local authority Councillor and was first elected to Westminster City Council in 2002; today he is Cabinet Member for Public Protection and Licensing, having served as Lord Mayor of Westminster in 2017/18, during when he helped to raise funds for Age UK Westminster. He is a former Governor of City of Westminster College and also a Trustee of the London Handel Society and the Musical Boroughs Trust which supports music education across Westminster and in neighbouring boroughs.
He is employed as a Director of a national NHS organisation. He holds an MBA, is a Fellow of the Chartered Institute of Marketing and a Leadership Fellow of St George's House, Windsor Castle.