Information & Advice Surgeries
Information & Advice Surgeries
Call us on 0203 004 5610 to confirm your nearest surgery
Please call Monday - Friday 10am to 2pm.
SESSION

DAY

TIME

PLACE

Appointments only

Monday

10.00am – 1.00pm

Church Street Library
67 Church Street
NW8 8EU

Appointments only

Tuesday

10.30pm – 1.30pm

Regent's Hall Salvation Army,
7A Princess Street,
Oxford Circus
W1B 2LH.

Drop-in surgery

Wednesday

2.00pm – 4.00pm

The Hill Room
The Abbey Centre
34 Great Smith Street
SW1P 3BU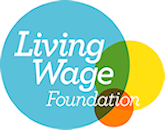 Information & Advice Service
Age UK Westminster is a delivery partner for the "Westminster Advice Services Partnership" focused on the delivery of advice services to older people in Westminster. We provide "drop-in surgeries" and appointments at community locations across the borough; outreach into the community, home visits for those, download the below leaflet to find out more.