We provide free, independent advice and information on any aspect of life for older people.
What specifically can we help you with?
The Advice team cover a wide remit. They will be able to assist you directly with:
Advocacy
Welfare Benefit entitlements
Taxi Card Applications
Food bank referrals
Charitable Grants
Correspondence
Individual Budgets
Pensions
Utility Bills
We have benefits advisers working throughout the City of Westminster.
Case Studies
At Age UK Westminster we offer free drop in sessions throughout Westminster for our clients in need of some information and advice, Priscillia explains her recent experience with this vital service below Read more.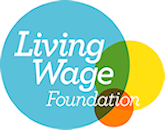 Information & Advice Service
Age UK Westminster is a delivery partner for the "Westminster Advice Services Partnership" focused on the delivery of advice services to older people in Westminster. We provide "drop-in surgeries" and appointments at community locations across the borough; outreach into the community, home visits for those, download the below leaflet to find out more.