HIV Awareness - Age is no protection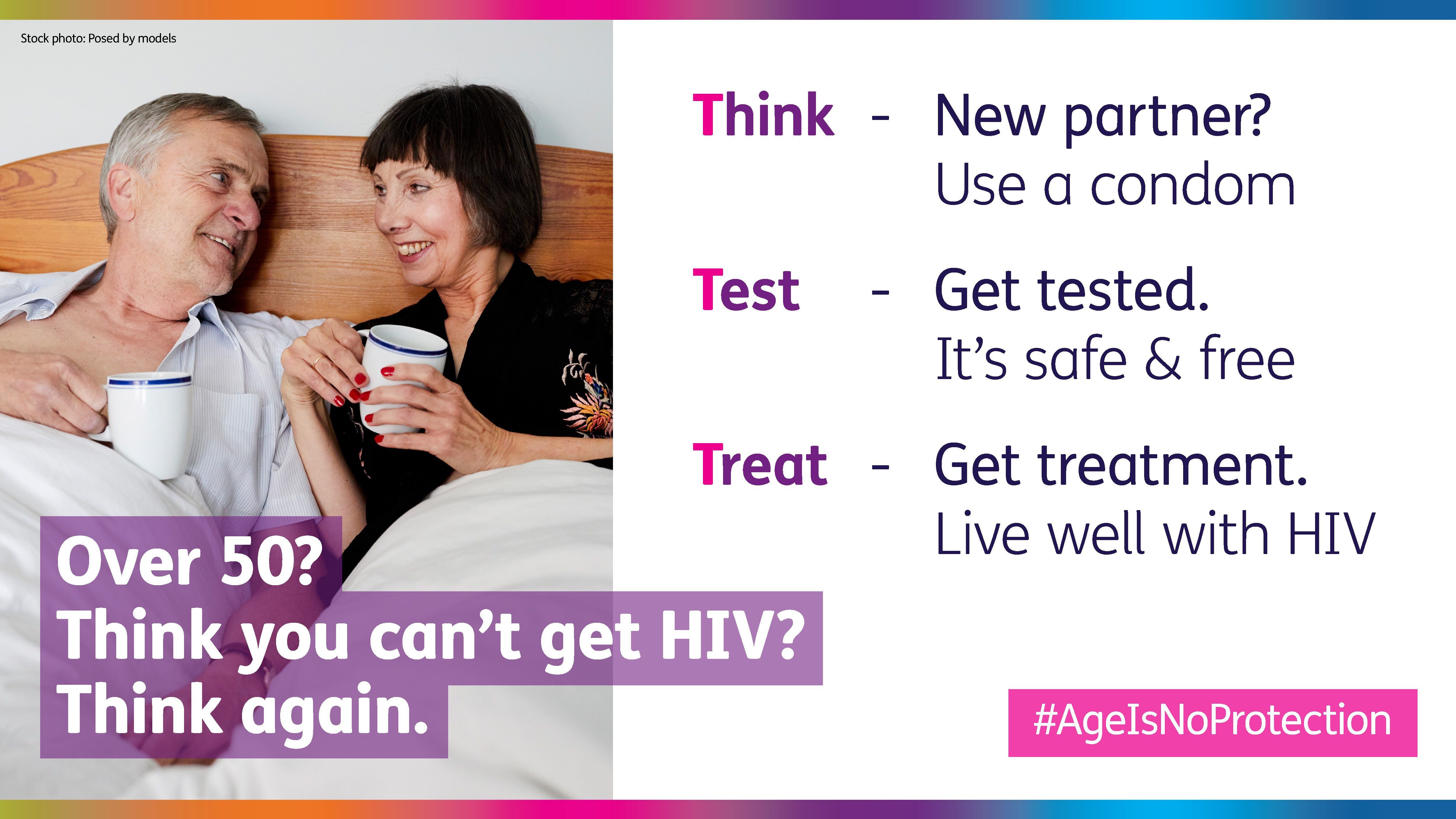 Please watch our short film which highlights the risks of contracting HIV in later life and the importance of being aware of those risks.
And follow our campaign #AgeIsNoProtection
HIV diagnosis rates for over 50s in the UK are increasing, particularly amongst heterosexuals.
Over 50s now account for 1 in 6 new cases of HIV and of those, 61% are being diagnosed late, which means they have had HIV for some time but didn't know it.
Here are 3 true stories about people who never thought they would be at risk from HIV
Everyone is at risk from HIV- use these 3 steps to stay safe and well
Enjoy safe sex. Take measures that will prevent you from contracting HIV or any other Sexually Transmitted Disease (STI) such as using a condom with a new partner.

If you have a new partner then it is a good idea to both have an HIV test before having sex without a condom.

If you have any unexplained symptoms or blood test results, then it is worth asking your doctor for an HIV test.

If you are diagnosed with HIV then don't assume the worst. Developments in medicine mean that you can lead a healthy and active life.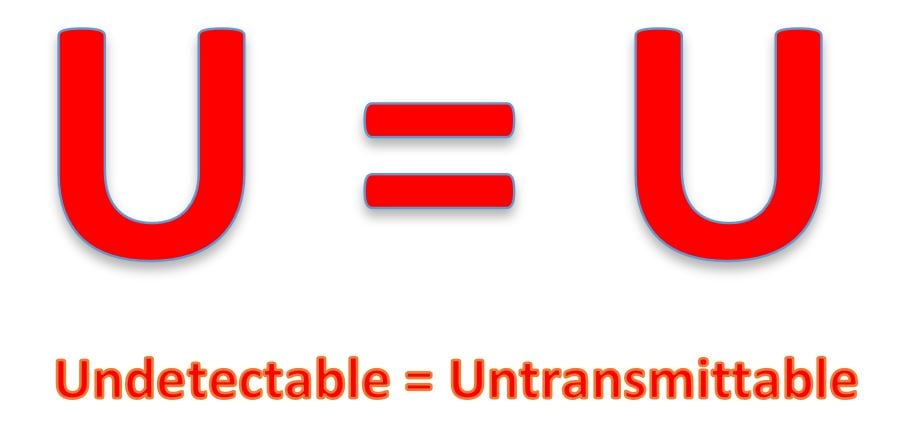 HIV treatment is now so effective that people living with HIV can take medication that keeps the virus totally under control, which means they are no longer able to pass the virus on and will not experience any symptoms.
This state is called "undetectable".
To combat HIV related stigma everyone needs to know that U=U!
For more information about how you can stay safe from HIV and other sexually transmitted infections and what to do if you think you may be at risk, please visit our Frequently Asked Questions page.
You can also download our resources below.