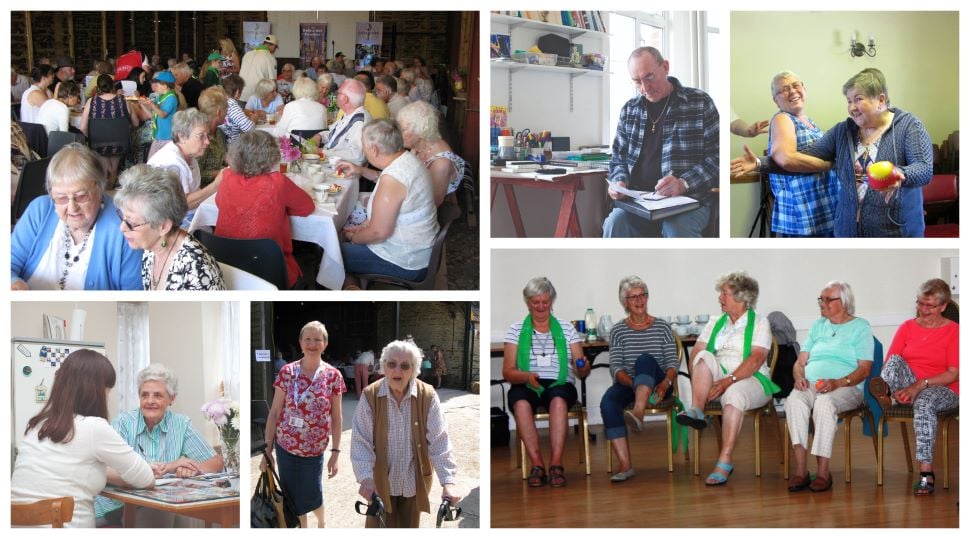 We're delighted that you're interested in volunteering for Age UK Wiltshire. We rely on the support of volunteers to help us deliver our services for older people.
You can find out more about our volunteering roles below. Once you've read more about the roles, complete our online volunteer application form at the foot of this page.
Ready to start volunteering?
If you are ready to volunteer with us then the first step is to read about our volunteer roles and complete our application form. This is how we first get to know you and understand what you want to get out of volunteering.
Why volunteer for Age UK Wiltshire?

The people who donate their time to support our work are highly valued by all our teams. Whether you are working directly with our clients in our Community Support or Information & Advice services, as Fitness & Friendship club helpers, fundraisers or 'behind the scenes', we aim to ensure your time with us is rewarding and enjoyable.

What's in it for you?

Giving up time to help someone in greater need is both rewarding and inspiring.

It can help you gain experience and improve your CV; it will enable you to meet new people and be part of a friendly team; it will allow you to hone existing skills through training and support from Age UK Wiltshire.



Why we got involved

Our volunteers share their experiences of volunteering with Age UK Wiltshire