Befriending beats loneliness
Published on 06 June 2018 11:35 AM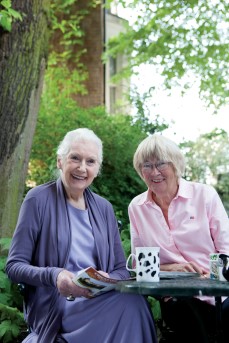 Calling all friendly people throughout Bath and North East Somerset. We need you to visit older people in your area. Loneliness is debilitating and yet preventable. Invest an hour of your time every week and know you are making an immense difference to someone's life.
"It's put the spark back into Mum's life," says David, whose mother benefits from the service. "I can always tell when her befriender has been. Mum is just buzzing! She laughs and can't stop talking. Liz brings the world into her life."
Could you spare just an hour a week to bring some joy back into an older person's life?
We're looking for befrienders throughout B&NES and offer full training and support throughout the match.
Having a befriender can be life-changing for an older person. So come on, join us! We provide training and support throughout the match and ask that you commit to regular weekly visits. If you could help, email Jen at befriending@ageukbanes.co.uk or call 01225 466135.