Family memories of First World War published in new book
Published on 12 November 2018 01:14 PM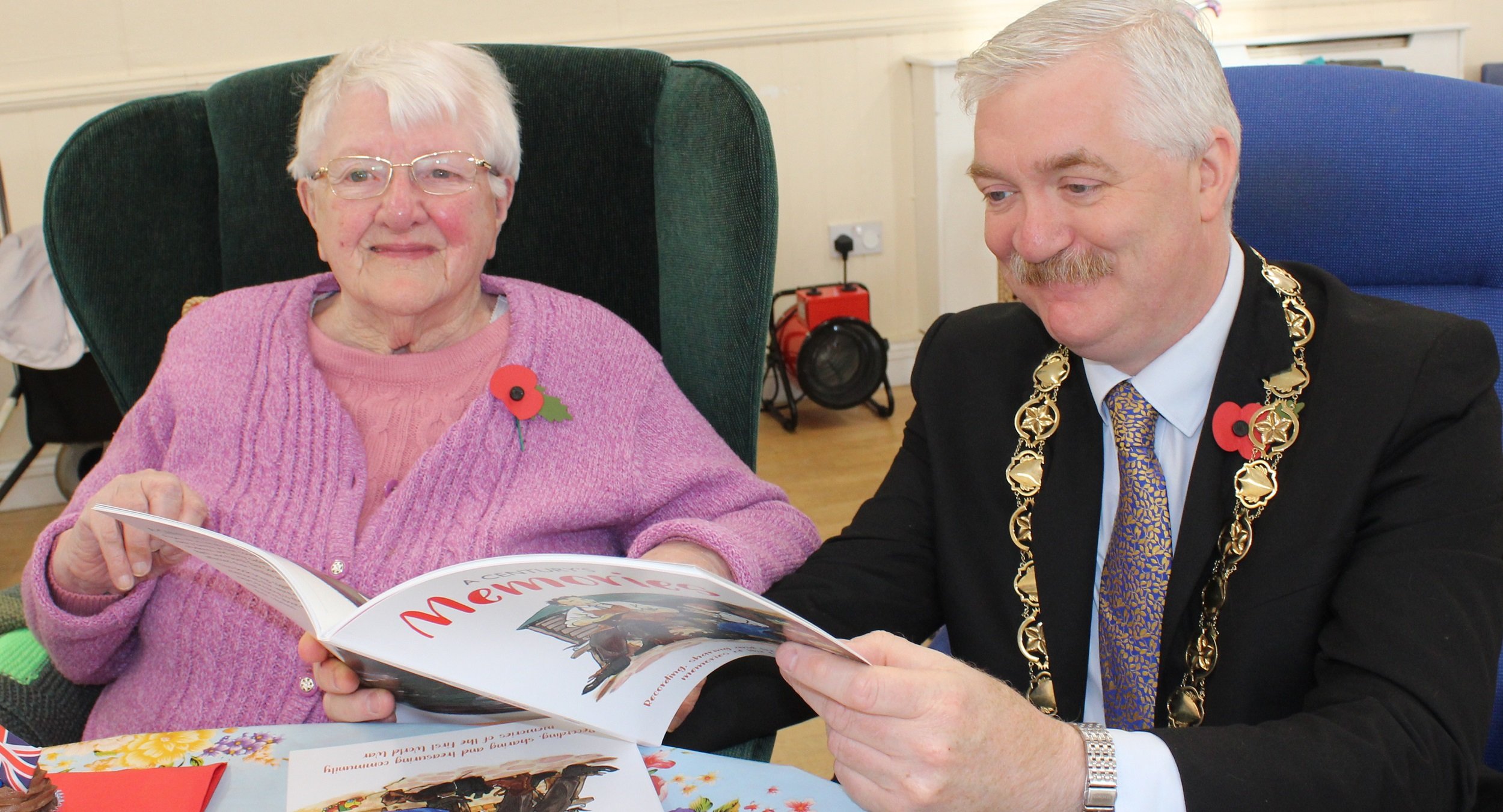 "My father woke up in a dug-out one morning with a rat sitting on his chest. It was obvious he'd been bitten as he had terrific pains in his forehead."
Edward Mitchard's story from the First World War, as told by his now 92-year-old daughter Gwen Downes, of Midsomer Norton, is just one of many by our Day Centre members to be recorded in a new book called A Century's Memories.
Funded by the Heritage Lottery Fund and spearheaded by Bath and North East Somerset Council, the idea was to speak to members of our Midsomer Norton and Keynsham Day Centres and get local memories from the 1914-18 conflict.
The project crossed the generations as Army Cadets and Bath College students were taught how to interview Day Centre members to get all the details from them. "It was really good to see the young people going through the experience," said Session Leader and Copy Editor Dawn Gorman. "Some of them were painfully shy, but they grew in confidence through the project."
The older people also benefited greatly from the project. "At first they didn't understand why we wanted to talk about the First World War rather than the Second, which they had direct personal memories of," says Ms Gorman. "But then they started to talk and it brought back so many memories for them of what their parents had told them, and they brought in pictures and photos for us to look at. It was wonderful."
Ray Holland of our Keynsham Day Centre has kept many family photos from the First World War and welcomed any opportunity to talk about the father he adored, who served with the Royal Gloucestershire Hussars. "When my father and uncle started to talk about the war everyone in our family would sit up and listen," said Mr Holland. "My father was the most wonderful man in the world. He really, really was. I always think of him, always look up to what he told me."
The recordings and transcriptions of the interviews will be preserved for future generations at Bath Record Office and copies of the Book are available at B&NES libraries.