Five go leafleting for Age UK B&NES
Published on 28 November 2018 01:00 PM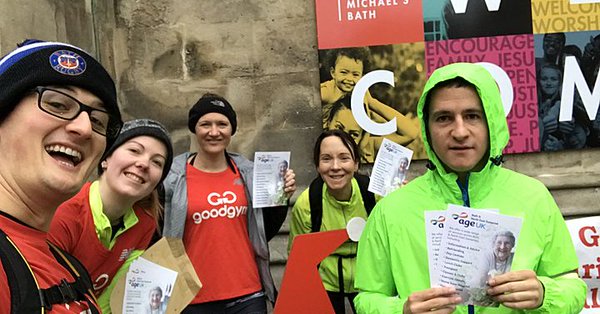 Sometimes the people who could most benefit from our services are the ones who are may be the least likely to hear about them.
That is why we were thrilled when our friends at GoodGym offered to run around Bath delivering our leaflets to pharmacies. The intrepid runners covered an impressive 6km in their quest to get the word out about Age UK B&NES and we hope more older people will get in touch with us as a result.
Emily Jones of GoodGym said: "We had a great time running around our beautiful city of Bath and getting in the Christmas spirit mingling with the markets! As our partner charity, it's always great to help out Age UK in Bath."