Join our Happy Band of Day Centre Volunteers
Published on 31 October 2018 04:35 PM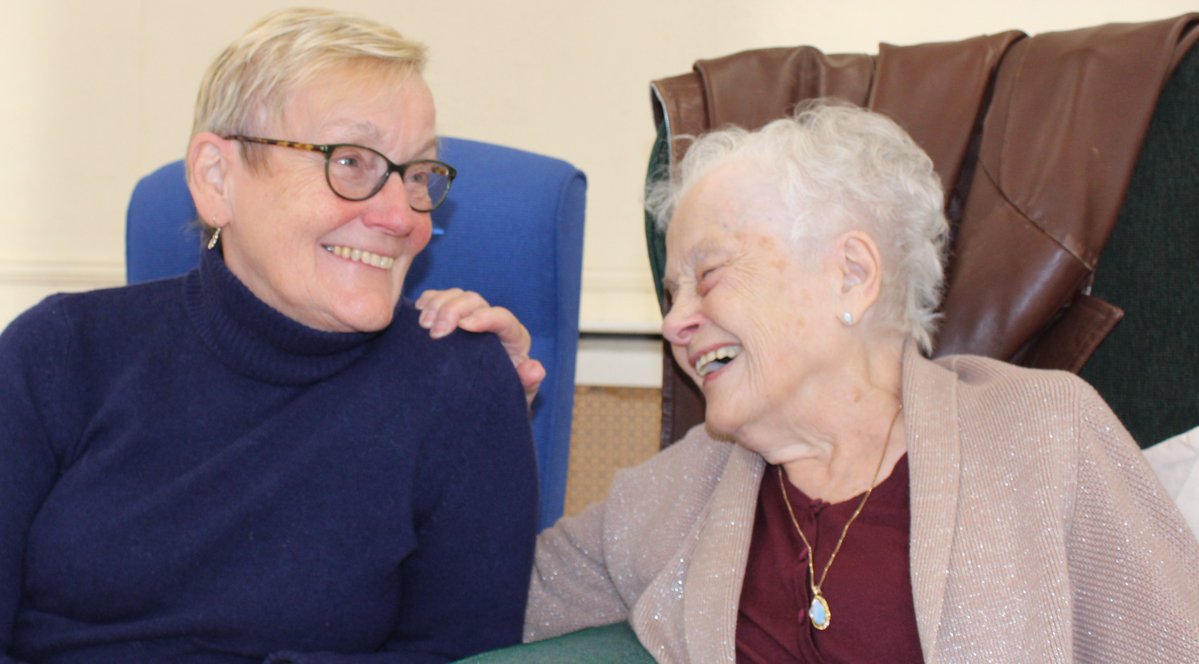 Are you outgoing or a bit shy? Chatty or quiet? Do you like to be in the middle of the action or working behind the scenes?
If you answer yes to any of these questions, then you could be the ideal volunteer for one of our day centres in Bath, Keynsham or Midsomer Norton. We are looking for people who are reliable, want to have fun and be part of a happy team.
Our day centres provide fun and friendship, especially for older people who find it difficult to get out. For many it will be the only day of the week when they see anyone.
Ann Denham has volunteered in the day centre for more than six years. "I'm a social person who likes talking and larking about," she says. "I love volunteering and really miss it if for some reason I'm unable to come. I love the stories older people have to tell and they like to hear mine. As well as helping them, I feel I'm benefiting too. It's a two-way thing."
"Day centre members are generally in their eighties and nineties and many have lived amazing lives with fantastic stories to tell," adds Day Centre organiser Norma Underwood. "We've got drivers from the war and Land Army girls and they've told us about their childhood and school days and their parents' histories too."
A typical day for volunteers starts at 9.45am where they get everything ready. They then help everyone off the minibus when they arrive and get them settled with a tea or coffee. This is a great time to have chat about what's been happening over the past week.
Some of the volunteers help with a craft activity or a quiz, while others do the washing up, by which time lunch will be ready. Volunteers help some of the less able members up to the table and can have lunch as well for a small charge.
After lunch there is another activity or some singing, tea and cake, quizzes and memory games. Creative volunteers can pitch in with ideas as soon as they join or wait a while if they want to build up their confidence. It's entirely up them. At the end of the day, at about 3pm, volunteers help the older people back onto the minibus and do any clearing up that needs to be done.
"We're a happy team here," says Norma. "You only have to be willing to make friends."
If you would like to volunteer at one of our day centres, email volunteering@ageukbanes.co.uk or call 01225 466135.