Knitting needles at the ready
Published on 28 August 2018 01:16 PM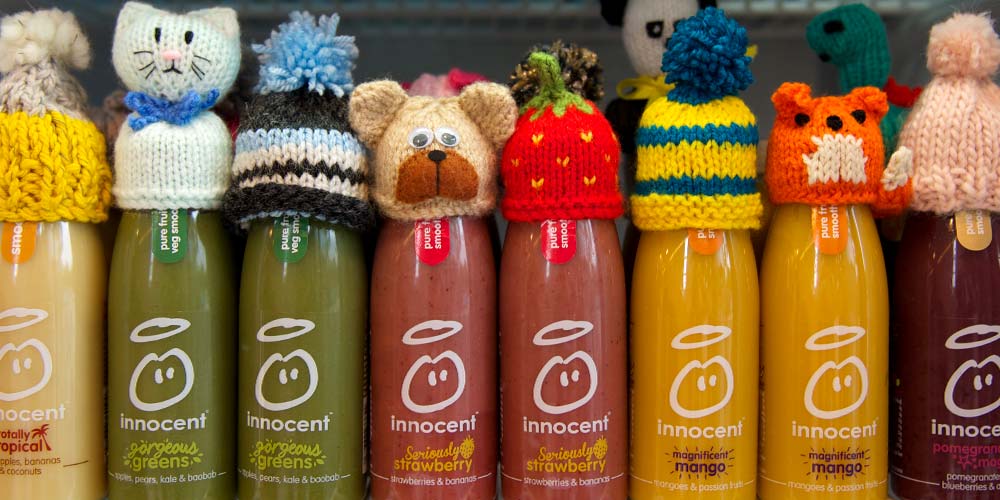 It's hard to imagine that a little woollen hat on top of a bottle of juice could make a profound difference to an older person's life.
But in partnership with our friends at Innocent, the quirky little designs have raised vital funds to help end loneliness among older people in B&NES.
In the past talented local knitters have produced wonderful, beautiful and bizarre creations to adorn the top of the smoothie bottles and we're asking all you nifty knitters to get your needles out again. For those of you who don't knit, maybe this is the time to learn!
Be creative or conservative, the choice is yours and there are lots of different patterns to choose from by clicking here.
Loneliness can strike at any age, but when it is coupled with a life-changing event such as bereavement or lack of mobility it can be particularly devastating.
Our CEO Janet Dabbs says: "Over the years knitting the hats has been a great community effort. We have a big target of 6,000 hats to achieve but I'm sure we'll do it with your help."
Finished hats can be delivered to our office at 18, Kingsmead Square in Bath.
Thank you for your help.