Share your views about air pollution in BANES
Published on 29 October 2018 10:01 AM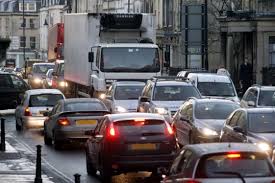 Do you have a pre-2015 car? Are you reliant on public transport? Does traffic pollution affect your health? If so, Bath and North East Somerset Council and Bath-based charity and faith group 3SG would like to hear from you.
A workshop is being held at Radstock Methodist Church on Tuesday, November 6, 10am-1pm to talk about the proposed Clean Air Zone in Bath and the £9 congestion charge to drive older and more polluting cars into the city.
The workshop is open to local charities, community transport providers, drivers, volunteers, passengers and the general public to share their views and discuss sustainable ways to travel across Bath and the wider area.
Interested? Then email james@3sg.org.uk to secure a free place at the workshop.