Students raise nearly £800 for Age UK B&NES
Published on 07 December 2018 01:39 PM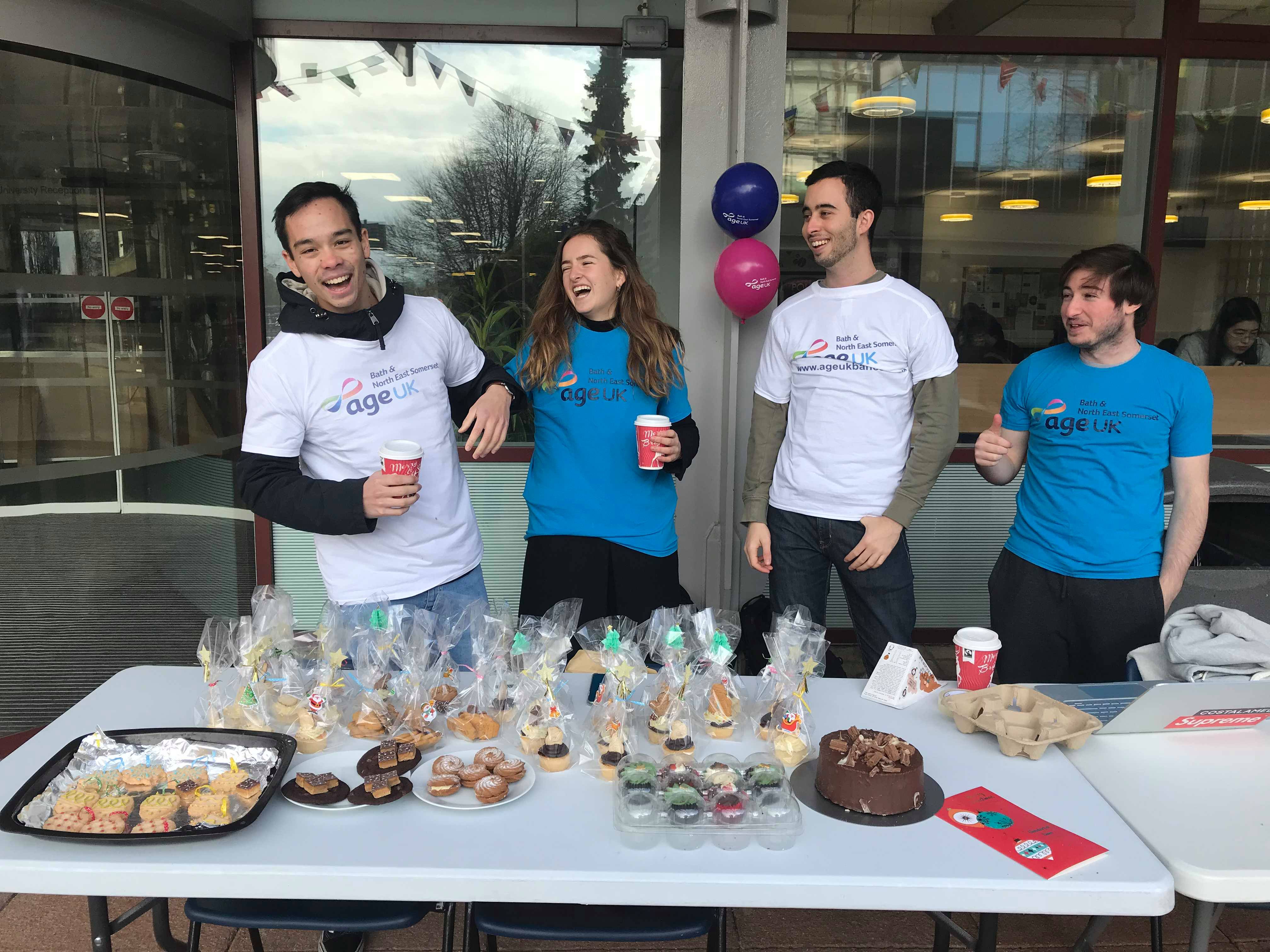 Budding young businessmen and women from the University of Bath have "bowled over" staff at Age UK BANES by raising nearly £800 for the charity.
Daniel Arthur Clemente said: "We decided to raise funds for Age UK B&NES because we believe the services the charity provides to the local community are extremely important. By raising awareness and money we hoped to be able to contribute to the charity's efforts. Most students we talked to knew of the charity as a national entity, but were unaware of the existence of local charities, such as the one in Bath and the services they provide."
And if that wasn't enough, the enterprising fundraisers also generously donated their free time, by coming to meet some of the older people who would benefit from their efforts. They spent an afternoon at the charity's Day Centre in Bath where they chatted to the older people and played board games with them.
"Participating in the Day Centre was a fantastic experience for us," says Daniel. "It enabled us to better understand the services that Age UK B&NES provides, as well as to meet their clients. Overall, we all greatly enjoyed talking and playing board games with them."
Sarah Talbot, Active Services manager said: "Everyone at the Day Centre agreed that the students created a lively and fun afternoon. I saw many people laughing and with big smiles on their faces, which is so lovely to see."
Janet Dabbs, CEO, said she was bowled over by the amount the students raised and also by the raffle prizes they collected from local businesses. "It was also great that they made the time to visit the members of the Day Centre which obviously gave both the older people and the students great pleasure," she added. "We're so grateful to them for their time and interest in the charity."