Covid: One Year On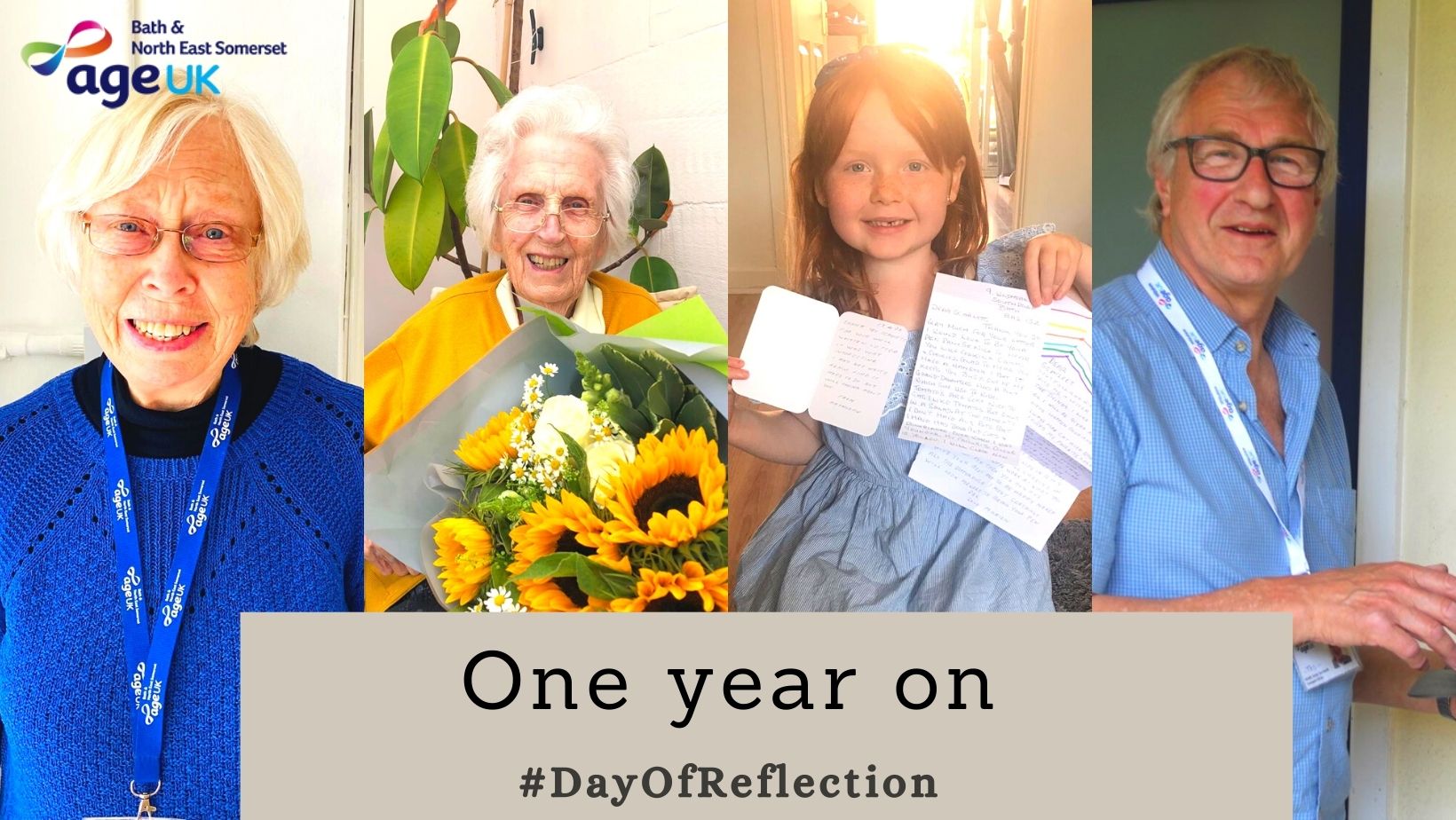 Published on 23 March 2021 02:00 PM
Covid: One Year On...
It is hard to believe but yesterday marked a whole year since the first lockdown. Whilst it undoubtably has been a time for enormous upheaval and worry, we have also seen overwhelming support and kindness for others.
I am sure we can all take ourselves back to those first few days and weeks, worrying about what it meant for us and to those we loved.
There is no denying that older people have been some of the hardest hit during this pandemic and we are so proud of how many kind volunteers offered to take on the immediate urgency for shopping, well-being calls and medicine collection that set our phones ringing nonstop. These same volunteers and staff later took on garden chats, delivering wellbeing packs and being the regular friend on the end of the phone.
You might be surprised to know that we were one of the only charities still going into older people's homes throughout the year with our Home Response Service. In fact, the team did way over three thousand homes visits in this time. Of course, we offered the practical support that you would expect but it was increasingly the emotional support that older people so desperately needed. We have dealt with people with crippling anxiety, people who had no one to attend their funeral, people who needed to just chat about what was on TV last night.
We have helped raise over half a million pounds of unclaimed benefits for older people in B&NES, delivered 400 bags of shopping a week and made well over two thousand wellbeing calls, our volunteer referrals tripled.
We've delivered activity packs for VE day, Valentines and Easter, sent a singing bus round to lonely older people and residents in care homes as well as visiting loneliness hot spots at Christmas dressed as elves on a double-decker bus. We've been on TV and Radio and were even asked to be the expert on combatting loneliness on regional news.
We have delivered thousands of meals including ones from Wessex Water and free ones on Christmas Day. We have taken older people who have not been out of the house, on journeys to see their local area and one little girl of 6 has kept spirits up by writing to her older pen-pals. We have learnt new skills so we can keep vital groups running online and adapted to new challenges when groups can meet face to face.
It has been a journey; we may have had mixed feelings along the way but we did it by working together and keeping the needs of older people paramount.
We are so in awe that so many staff and volunteers have taken on new challenges and thanks to your determination and selfless acts our response to the pandemic is something that we can be very proud of.