Exchanging ideas with the Mayor of Bath
Published on 05 March 2019 02:26 PM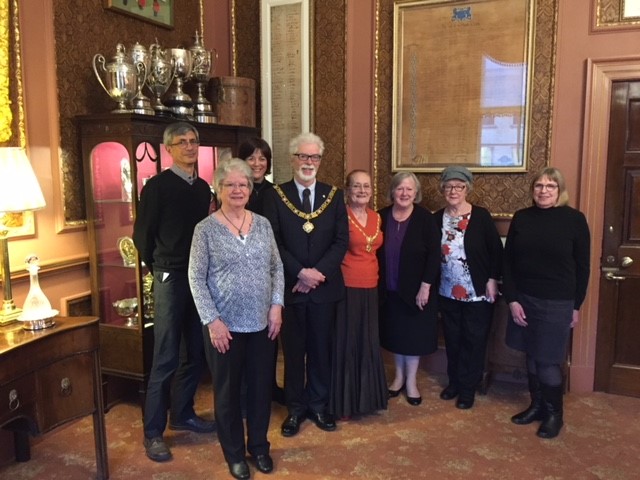 A group of our volunteers were thrilled to be invited to take tea with the Mayor of Bath Patrick Anketell-Jones at his Parlour in the Guildhall.
They were given the opportunity to find out more about what the Mayor's role involves and the Guildhall itself. The Mayor, in turn learned more about the services we provide to older people in B&NES, such as Day Centres, clubs and classes and Information and Advice.
Volunteer Rachel Bubb said: "It was a very relaxed and jovial occasion and it was really nice to see the Mayor's Parlour and learn all about the history of the Guildhall."
"Our volunteers were delighted to be invited and certainly enjoyed the occasion," says Volunteer Co-ordinator Chris Hart. "We're really grateful to the Mayor and Mayoress for hosting such a lovely gathering."