Sophie puts her best foot forward
Published on 01 April 2019 02:50 PM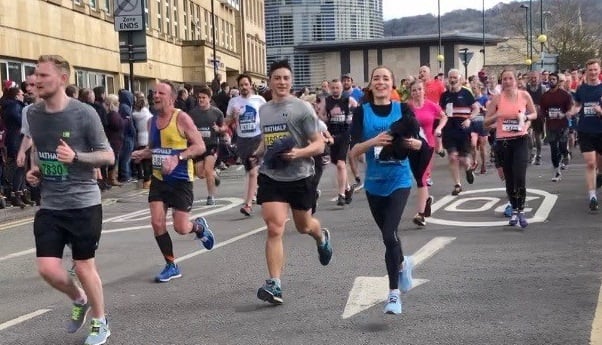 Inspired by an Age UK project she was involved in at school, 20-year-old Sophie Rivaz ran the Bath Half for us despite never having taken part in a race before.

Clocking up a truly impressive 1 hour 39 minutes and raising more than £530 in sponsorship, Sophie wanted to run because of her concern about loneliness among older people.

"I really enjoyed running the Bath Half," Sophie says. "It was the first race I'd ever taken part in. Before this the longest run I'd ever done was 10k. I started off slowly to pace myself then finished with a sprint, which was really satisfying. Running with a friend really helped and the crowds were really supportive too, I underestimated how much of a difference they would make, although I did get confused at first when they were shouting out my name!

"In my current role as a project co-ordinator working with older people in Bristol, I try to raise awareness of social isolation and the impact it can have on them. I work on intergenerational projects between children, students and older people and see the real difference it can make. University students are often away from their parents and grandparents and interacting with only a very narrow age group and I work to change that."