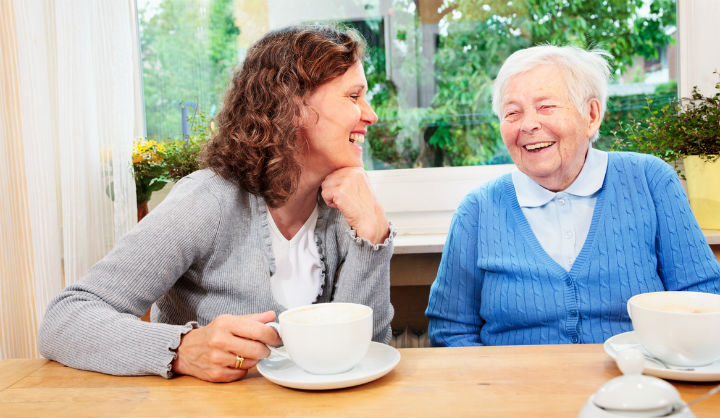 Our Befriending Service has a number of options to ensure we include as many people as possible in benefitting from our support and community activities.
How we can help
Our befriending service provides an older person with a link to the outside world and often acts as a gateway for other services and valuable support. It provides three tiers of support, which anyone using the service can move between as their needs change.
We will speak to all new candidates for the service to identify which option would work best for them.
Option One
Our long term face to face service offers dedicated support at home or on the phone to an individual who may be unable to leave home due to chronic illness or long term disability. This is not a time limited service and our volunteers will be on hand to maintain the relationship as long as it is needed.
Option Two
This is our brief intervention service. Targeted at someone who can leave home but may have lost a little confidence in their ability to use transport, meet new people and indentify opportunities locally that the would benefit using. Our volunteers will provide a short period of support to rebuild that confidence, identify activities (ours orther other providers) that a candidate can participate in. Once they have got used to going out. meeting new people and have built a sustainable network our volunteers will withdraw to support someon else.
Option Three
This is our Befriending Cafe service. Our Befriending Cafe's are social clubs that meeting in various venues across the borough from football grounds to supermarkets. Groups are up to 30 people with volunteers leading the activities and supporting members to try out new things. For most anyone can come, but we also offer specialist cafe's and other support activities for targeted audiences, these include a mens group and a group for older women from the borough's Sikh Community.

How to access the service

Please contact our information desk or make a an enquiry using the self referral form at the link below.
Get in touch with us now

By phone: 0208 300 0883

By completing an online self-referral form here
At our office: Drop-in to our offices in Belvedere or our Day Centre in Sidcup to find out more.

Opening times:

Our information and advice office is available Monday to Friday, 10am to 4pm.