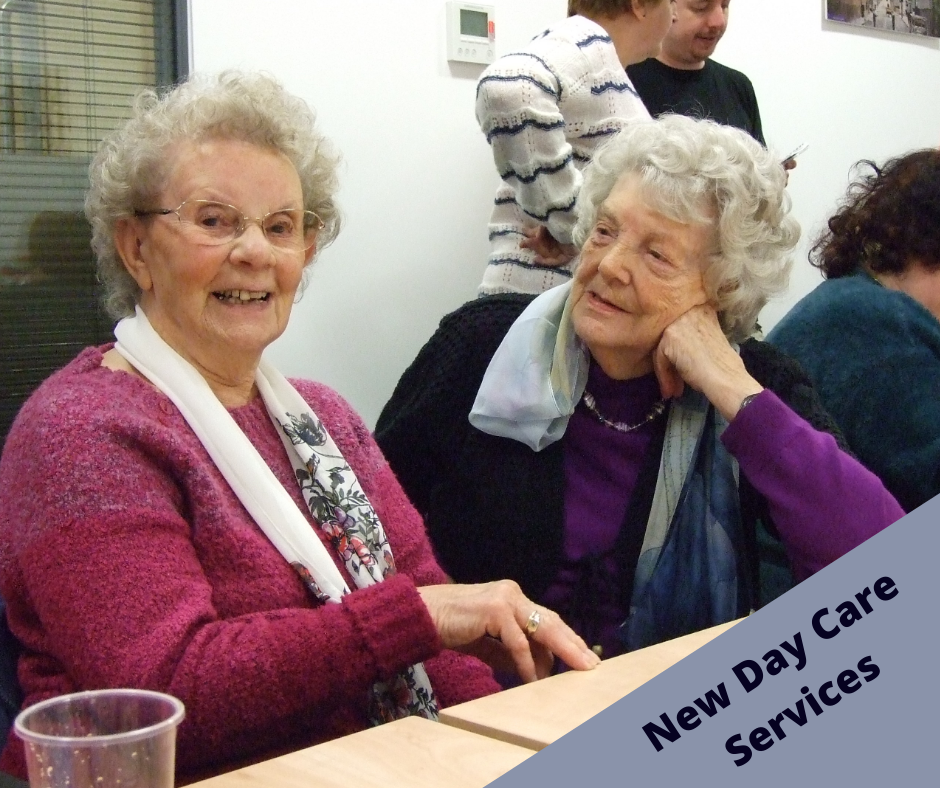 Introducing our NEW Day Care Services!
We have relaunched our Day Care Service and we now offer flexible packages to adapt to the changing needs and demands of older and vulnerable people resulting from this crisis.
So whether you need ad hoc help with care for an hour or two while you attend an appointment, or you want a spot of respite, we have got you covered.
We offer a variety of Day Care options for both those that need minimal support and for those that need enhanced support with daily living and day-to-day activities.
You can pick and choose from our different options:
Sidcup Day Centre offers safe and socially distanced activities, support and a good meal t
to people with high levels of support need and those without.


Dementia Support Services our weekly Friday session offers the opportunity for those requiring specialist support time with our highly skilled and dementia qualified staff. This also offers vital respite support for carers needing a short break from their caring responsibilities.


Short term carers respite offers short breaks of between one to two hours at the Day Care Centre to enable carers to meet with friends, get in some shopping or just take some time out for something more creative.
If you would like to register an interest or just find out more please contact the charity for a conversation. These are all charged for services.
We offer flexible packages, with options to buy hours on an ad hoc basis. All these services will be chargeable with rates varying depending of the type of service being requested.
How to access the service:
You can access our Day Care Service in a number of ways.
By phone: 0208 309 9557
By completing a self-referral form here
Opening times:
Our information and advice office is available Monday to Friday, 10am to 4pm.
Prices are available here