Try our footcare service to help you to stay comfortable on your feet
About the service:

Our footcare service is run by trained healthcare professionals. They can check your feet for any problems, such as pain or swelling, help with cutting nails.

Community clinics cost £18.00.

Housebound costs £25 per person, with a first visit charge of £35 for your assessment and personal equipment cost.
Please note payment is accepted by Debit or Credit card only.

How to access the service:

You can access our footcare service in a number of ways

By phone: 0208 300 0883

By email: information@ageukbexley.org.uk

At our office: Drop-in to our office on Grassington Road.

Opening times
Our information and advice office is available Monday to Friday, 10am to 4pm.
Book an appointment now
You can now book an appointment with our foot care service by email.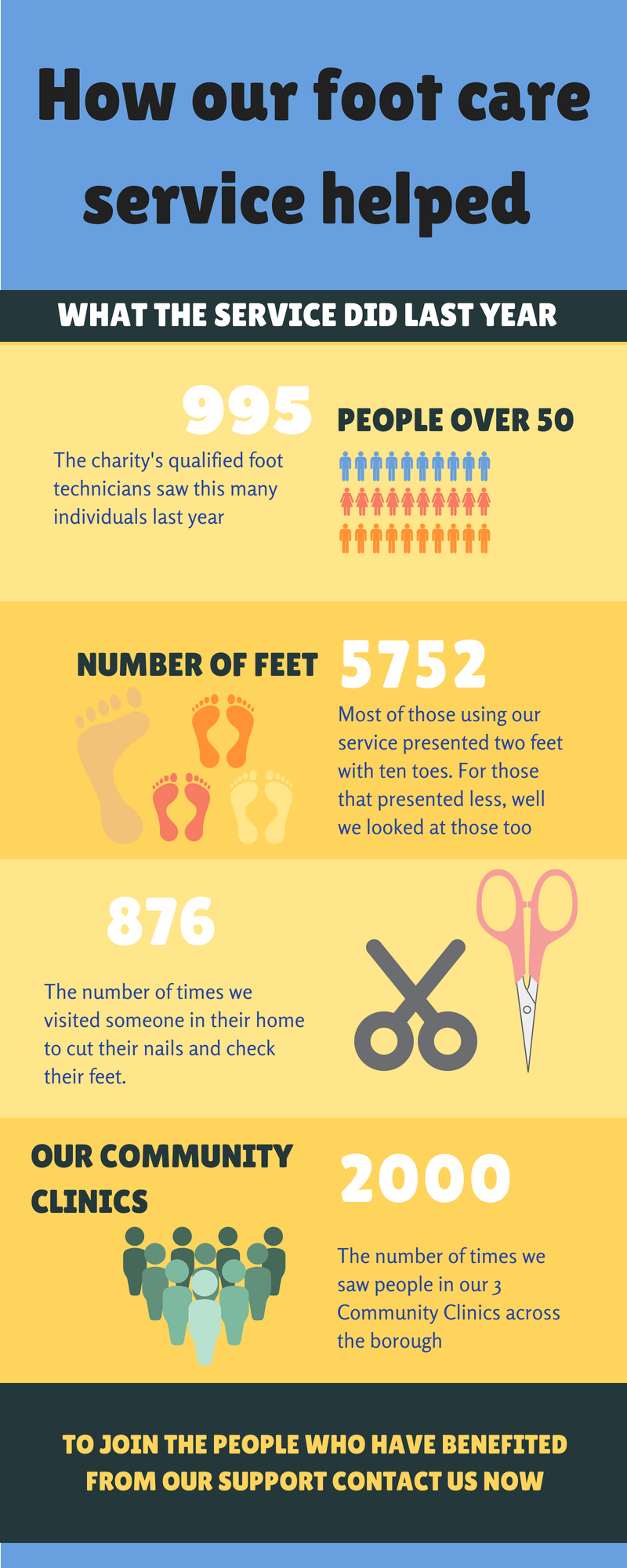 Other information you may find helpful
Related pages on our website
Related pages on other websites