Welfare Benefit Advice Service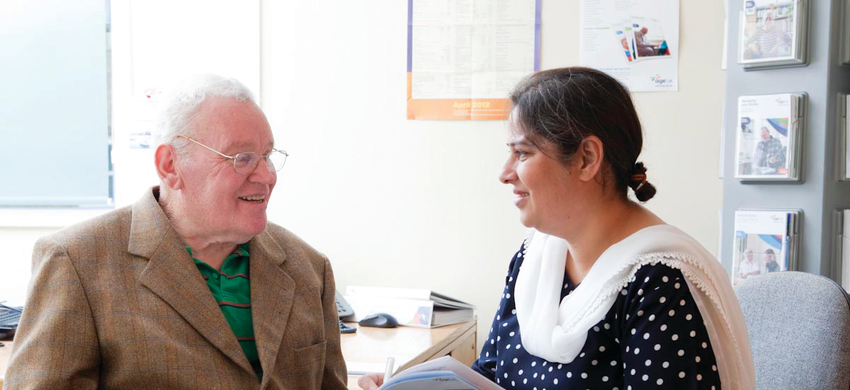 Our Information, Advice and Guidance service offers a free, confidential, and independent advice service to older residents living in the London borough of Bexley. Our Welfare Benefit team provide generalist advice on welfare benefits for older people. If you would like some help with your paperwork, we may be able to help you also.
When you first contact us, we will carry out a quick Initial Assessment. This helps us to fully understand your circumstances and ensure that we provide the most appropriate level of support tailored to your individual needs.
Click on the drop down boxes below to see the services our Welfare Benefit Advice Team can provide:
Benefit Checks
Our service can help check that you are getting all the benefits you are entitled to and give you information on other benefits you may be able to claim to maximise your income.
A Form Completion Service
If you live in the borough of Bexley, we can help with completing forms including.
Attendance Allowance

Personal Independence Payment

Disability Living Allowance

Housing Benefit/Council tax support

Blue Badge applications
Pension Credit
We are encouraging local older people to get in touch with our team. Figures show over two million UK older people are living in poverty, with Black and Asian older people most at risk. Our Welfare Benefit team are encouraging pensioners to check their eligibility for Pension Credit.
Pension Credit is a benefit that tops up low pensioner incomes, typically taking an older person who receives it above the poverty line. Being found to be eligible for Pension Credit also acts as a gateway to some other benefits, potentially transforming an older person's standard of living.
A free TV licence (if also over-75)

Help with Council Tax

Free NHS dental treatment and help towards the cost of glasses and travel to hospital

A Cold Weather Payment of £25 when the temperature is 0°C or below for 7 days in a row between 1 November and 31 March

The 2021 to 2022 Cold Weather Payment scheme has now ended. Next year's scheme will start on 1 November 2022. You'll be able to check if your area is due a payment in November 2022.

Help with rent

An extra payment within Pension Credit for carers, worth up to £38.85 a week
How to access the service:

By Phone: 0208 300 0883 (please leave a message if our phone line is busy and someone will call you back)
Online Contact Form: please click here to fill in our contact form.