"BE the DIFFERENCE" Campaign launched by Age UK Bolton
Published on 29 April 2021 10:49 AM
One of the biggest effects of the pandemic for Bolton's older generations has been social isolation, which can have a devastating effects on the mental and physical health.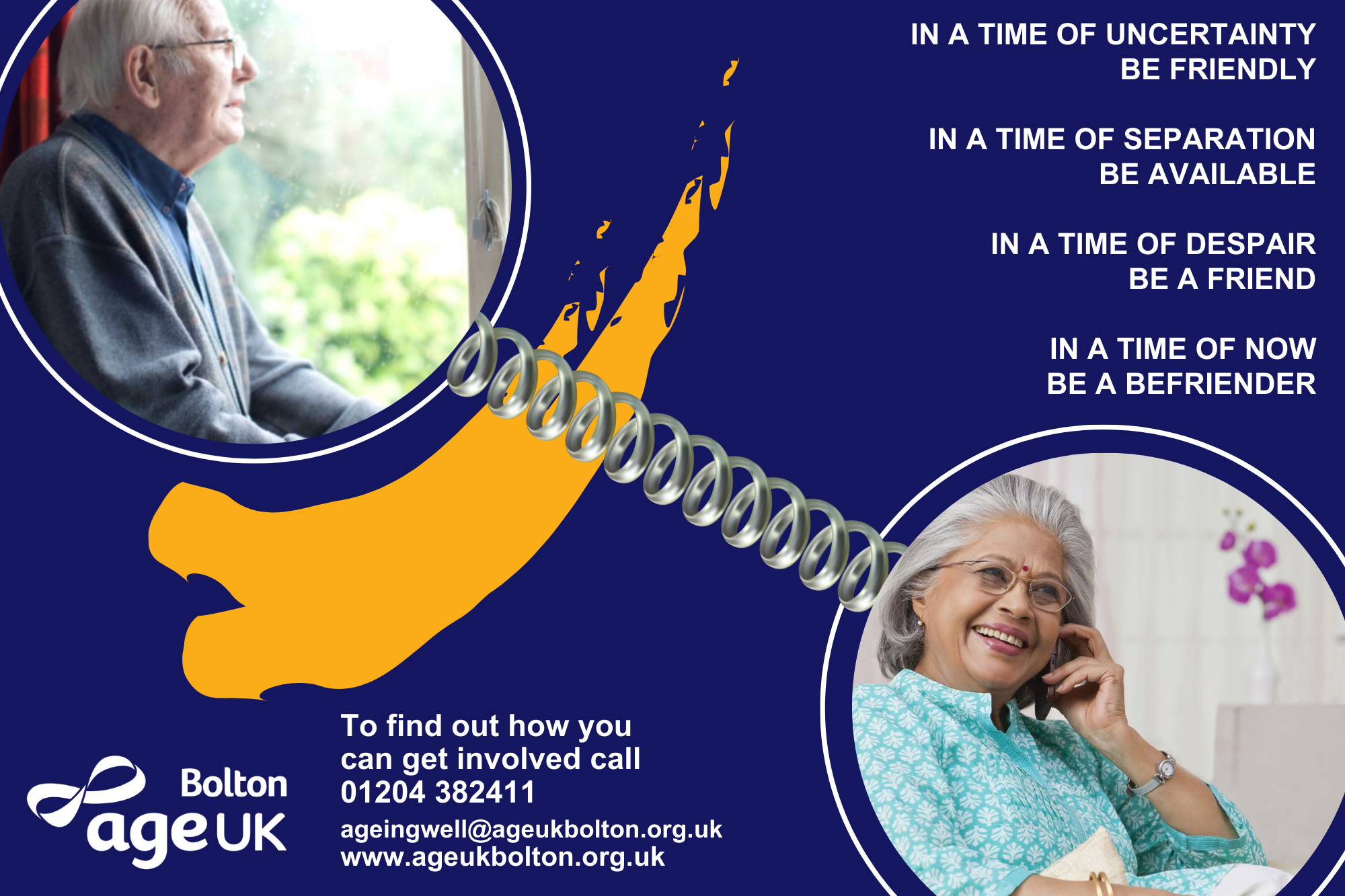 Studies show isolation and loneliness have a detrimental effect on mental and physical health and wellbeing. Mental health Charity MIND believe "loneliness is associated with an increased risk of mental health problems."
On top of this there is also evidence that loneliness can be as harmful to health as smoking 15 cigarettes a day, can increase risk of stroke or coronary artery disease by 30% make developing Alzheimer's twice as likely and increase risk of premature death by 25%.
Another result of the pandemic, which has had a knock on effect amplifying that social isolation, is that Age UK Bolton have had to pause our face to face befriending service. As part of our Covid-19 response, we have launched a new Telephone Befriending service providing older people with one hour a week of 'golden time' to be listened to, share stories, worries and fears, have a laugh - all one-to-one, on the phone with a volunteer Telephone Befriender.
And it's been a lifeline for the older people we support.
However, despite its success, we have seen demand for the service outweighing our capacity, especially in the Farnworth and Kearsley area, which has led to the launch of the BE the DIFFERENCE campaign to help find more volunteers to fulfil our Telephone Befriending needs, as well as Digital Inclusion coaches to help older people get online.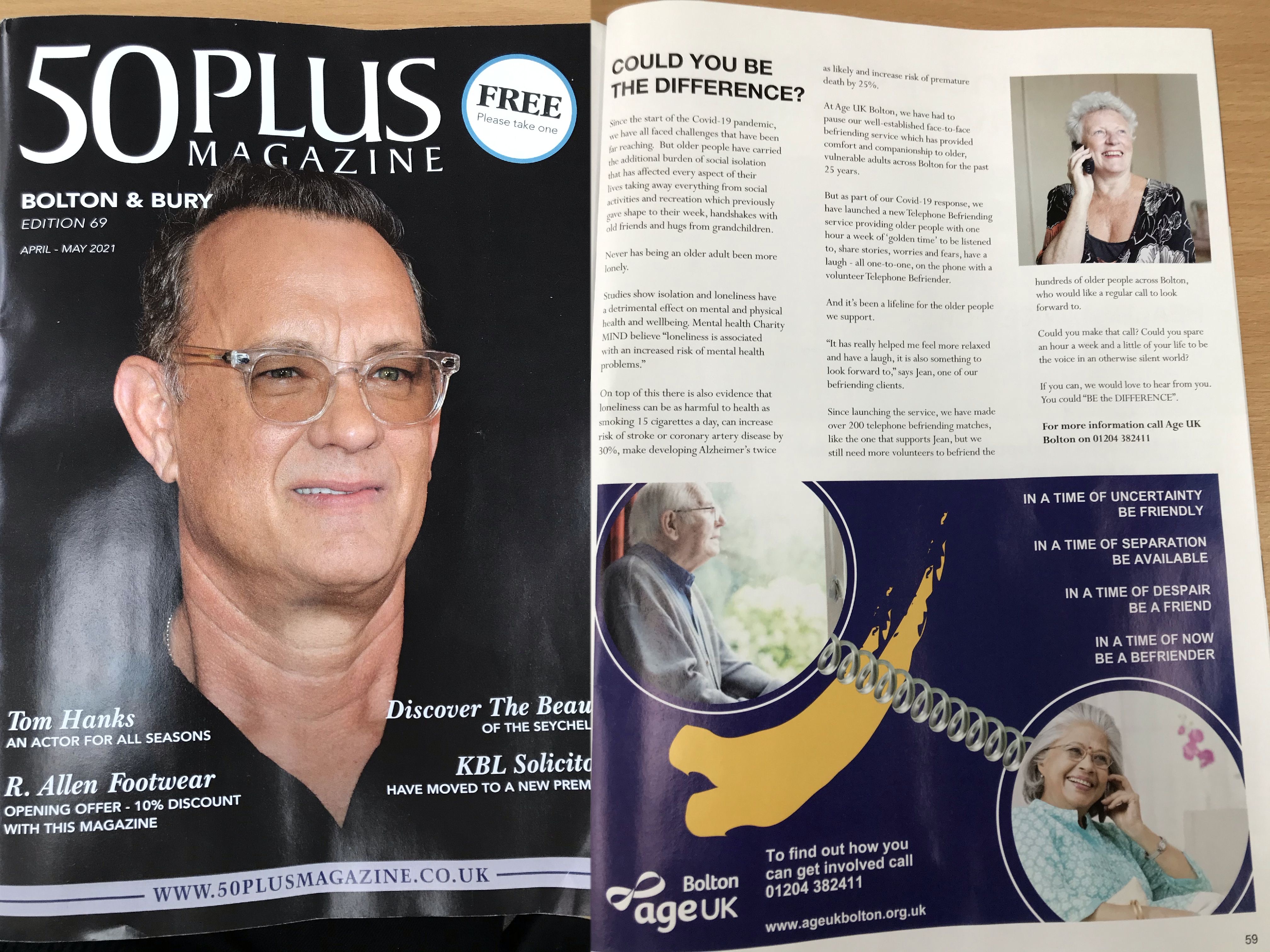 As part of the campaign AGE UK Bolton have been featured on the 50+ Magazine, the Red Rose directory for Farnworth and Kearsley and will be putting out a series of videos of our volunteers as well as running a radio advert on Bolton FM.
Age UK Bolton Communications Officer James Bailey says "We hope this campaign can bring in more volunteers to help counteract the terrible issues that are being faced by so many in our borough, but especially in the Farnworth and Kearsley area."
Could you make that call? Could you spare an hour a week and a little of your life to be the voice in an otherwise silent world?
If you can, we would love to hear from you. You could "BE the DIFFERENCE".
For more information call Age UK Bolton on 01204 382411, email ageingwell@ageukbolton.org.uk or visit www.ageukbolton.org.uk