Could you be up for the challenge in Greater Manchester
Published on 06 September 2021 12:16 PM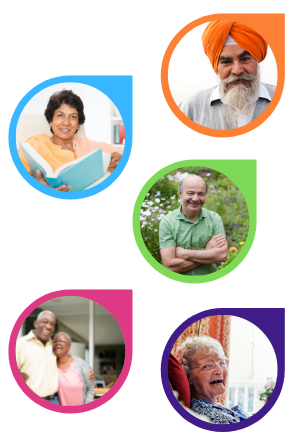 Local Age UK Charites around Greater Manchester, including here at Age UK Bolton, are on the look-out for new trustees to help the vital work that the organisations do in their local areas.
Too many older people in Greater Manchester are ageing in poor health and Covid-19 has uncovered the previously hidden level of need in our communities.
In a region that has long been at the forefront of social change, this challenging picture of ageing has made it clear that we must do things differently to improve later life in our region and empower people to age well.
As restrictions ease and we return to more normal activities, Greater Manchester's Age UKs are reflecting on this last 18 months and are planning for a future that ensures the increased awareness of the need for high-quality care, support and opportunities for older people is not forgotten.
Essential to supporting older people to live healthy, active and social lives is strengthening the teams that steer the strategic direction of our local Age UKs. With this in mind, Greater Manchester Age UKs are joining together to encourage community minded neighbours to join one of our nine individual, local boards.
Each partner is seeking individuals who are passionate about their cause, willing and able to devote the necessary time and effort to the organisation, able to think creatively and speak their mind, and willing to take on the responsibilities of these critical roles. Attendance at regular meetings will be important as will contribution to the organisation's strategic direction.
People from all ages, backgrounds, professions and ethnicities are encouraged to get in touch. Acting as a Trustee is a brilliant opportunity to ensure the needs of your community are represented in future local service provision.
All Greater Manchester Age UKs are joining together by providing an online information session 'Make a difference: Help us shape the future' on 28 September – which is also in the run-up to International Day of Older Persons on 1 October. At the session, you'll find out more about Greater Manchester's Age UKs, hear from sitting Trustees and have opportunities to ask any questions you might have.
You can register to attend the event here https://www.eventbrite.co.uk/e/make-a-difference-help-us-shape-the-future-tickets-169427067921
After the event, those who are keen to get involved will be put in touch with their local Age UK to begin direct conversations about becoming a Trustee.