Greater Manchester Bus Services: Have Your Say On Franchising!
Published on 07 January 2021 04:09 PM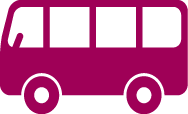 Bus travel has long been a hot topic. Buses are a vital part of Greater Manchester's transport system, with 75% of public transport journeys – both before and during the pandemic – made by bus forming a critical link to jobs and essential services for many.
Between October 2019 and January 2020, GMCA held a consultation on a proposed franchising scheme for the city-region's buses. Over 8,500 of you gave us your views, with eight out of ten respondents who answered the relevant question supporting the proposed franchising scheme.
Age UK Bolton, through the Greater Manchester Aging Hub, was involved in the early stages of the consultation on bus travel held by Transport for Greater Manchester and Greater Manchester Combined Authority.
This consultation on the local bus service was unfortunately halted due to the impact of the Coronavirus pandemic that swept the nation, however is has now reopened and TfGM and the GMCA are once again looking to find out what you think on the issue of local bus travel.
If you are a bus user, your views could shape the improvements in local bus travel and services, so don't miss this opportunity to have your voice heard.
To find out more about the consultation, about franchising and what it will mean for you and local bus users click here.
Alternatively call 0161 244 1100 or email info@gmbusconsultation.com