Niall Smashes Target For Age Run
Published on 18 February 2021 02:23 PM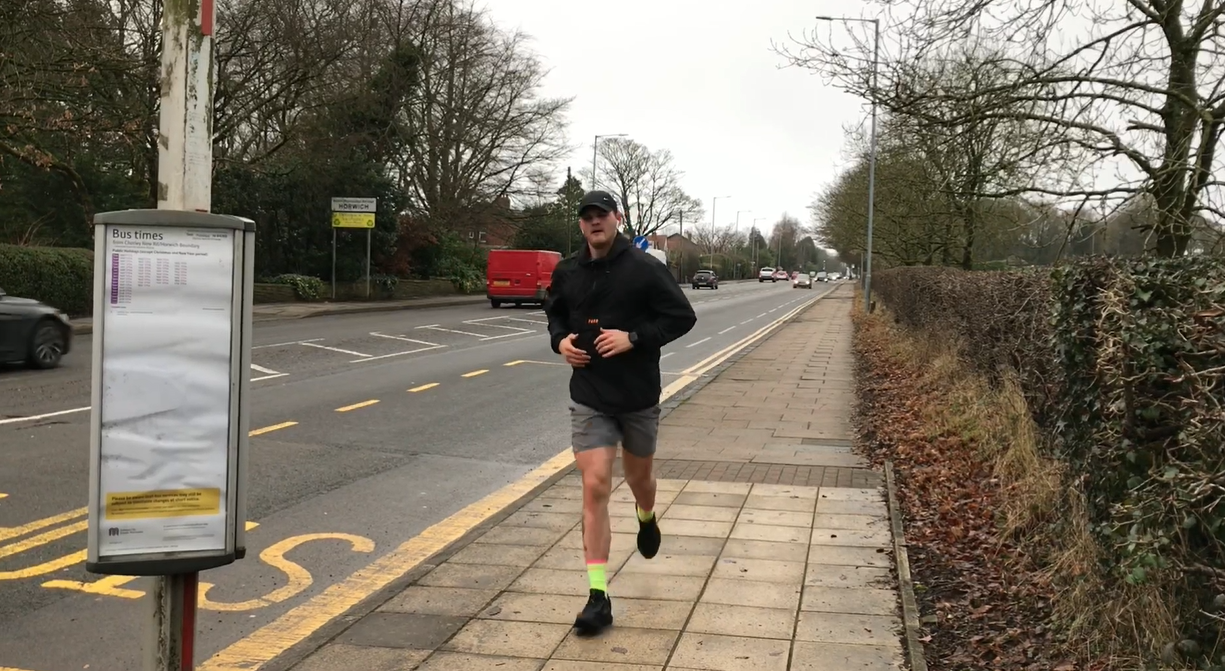 Age UK Bolton Strength and Balance Lead Niall Bradley's Run Your Age 29km run has exceeded all expectations by smashing its fundraising targets.
The run as part of a fundraising initiative by the Age UK National Charity raised over 200 percent of its initial target on it's Just giving page. Niall, 29, set the target at £290 in an attempt to raise £10 per mile for the run which took him from Bolton town centre, through Horwich, Anderton and Addlington all the way down to Fredericks Ice-cream shop where he turned around and ran all the way back, finishing his run coming through the iconic arches on Le Mans Crescent.
Niall joined thousands of people up and down the country taking part in the campaign which saw people running or walking their age in Miles, Kilometres, steps or laps of the garden or park.
The £622 raised by Niall is part of the total that is still being tallied up by the national arm of the Charity and will go towards helping fund the many services provided for the over 50s in the UK.
"I'm very proud of both accomplishments, completing my longest ever run and smashing through the fundraising target. The support I received was overwhelming" said the keen runner and rugby player.
"The run was tough in places, but looking back on it maybe a little easier than expected overall. I suffered some foot issues but I'm looking to get them resolved so I can improve my running performance I feel ready for a marathon next time."
The run your age campaign has now closed, but you can still add to Niall's Total by visiting his just giving page https://www.justgiving.com/fundraising/niall29k