Sue Does 100 Moore for Captain Tom with Ague UK Bolton
Published on 23 March 2021 04:31 PM
During the coronavirus pandemic, there is little doubt that one of the most inspiring people to come to light was Captain Sir Tom Moore, who on the approach to his 100th birthday raised funds for the NHS by doing 100 laps of his garden.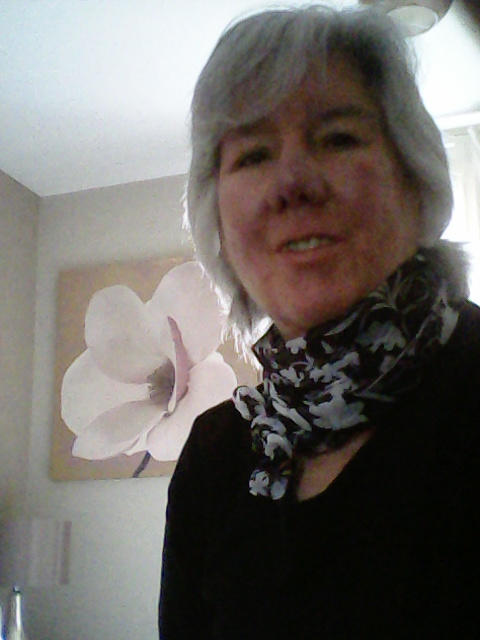 His passing this year has seen many tributes, and his legacy as an inspirational figure will live on for many years to come.
One who has been inspired by Captain Tom is Sue Kilby. Sue, 64, has been a widow of 30 years and previously worked for the NHS. After seeing the '100 Moore' challenge – a challenge to do 100 more of something you already do to aid wellbeing – championed by Age UK Bolton's Deb Drinkall, Sue endeavoured to partake in 100 more Age UK Strength and Balance classes, currently available online on Facebook, YouTube and Zoom.
Sue, who also suffers from a hereditary motor and sensory neuropathy affecting her limbs, especially legs, and results in poor balance, severe foot drop and lack of feeling has always done her best to remain active, telling us "Before the pandemic I regularly visited the gym (4/5 times a week) as well as attending Age UK Bolton groups- Strength and Balance, and Tai Chi for people with arthritis. This ensured that I was able to keep some mobility, although I used an arm crutch."
Sue has been having welfare calls from Strength and Balance team leader Niall Bradley and has been joining the online sessions, run by Niall and by Laura Williams, helping her through the lockdown and keeping her active despite gym closures.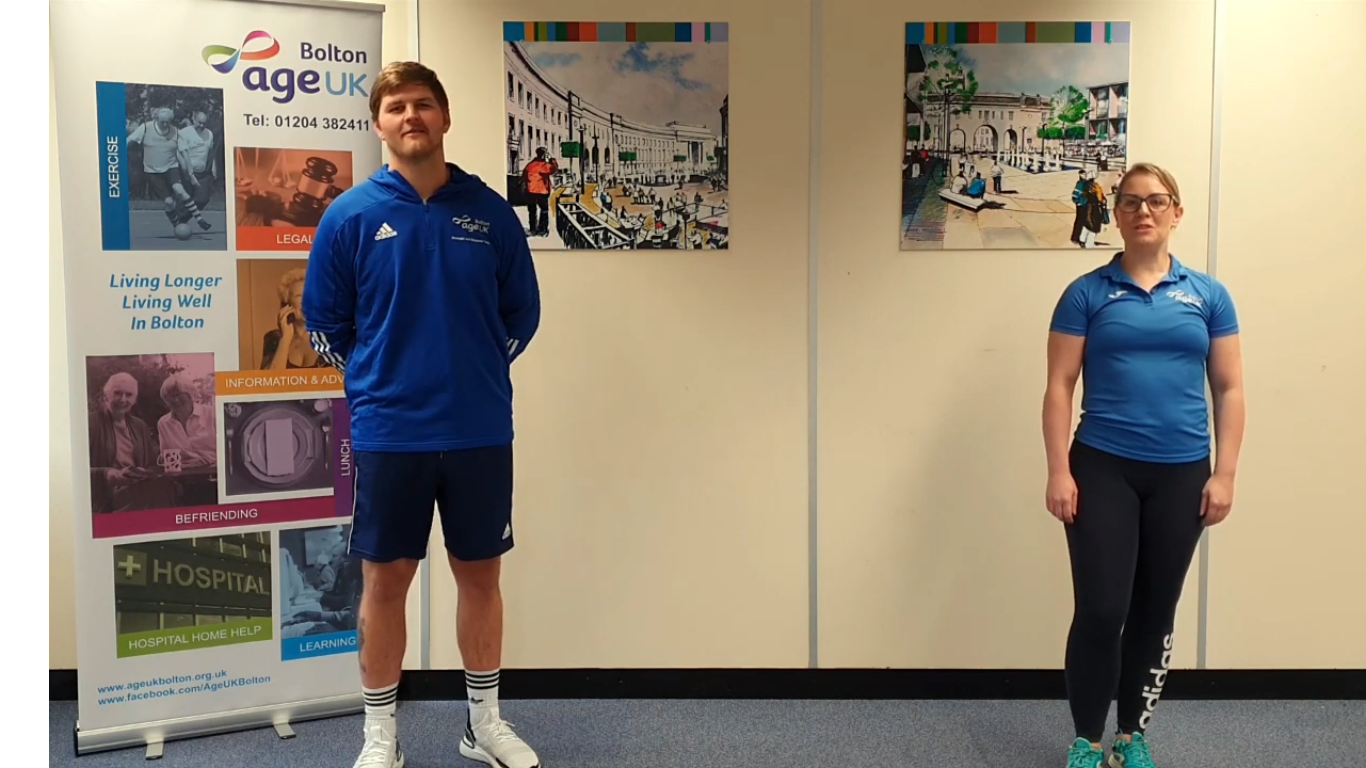 "Recently Age UK Bolton challenged its members to the '100-Moore Challenge'. Anyone who knows me knows I love a challenge so I decided to participate in this. I am aiming to do 100 Age UK Bolton classes during March and April! Not only is this a saluteto Sir Tom Moore but also a thank you to Niall, Laura and all the team at Age UK Bolton."
Niall hailed Sue's efforts through the challenge and beyond saying "Sue is an inspiration to her peers. She has taken positive steps forward in a time of adversity. This is just the start for Sue and I know with our support, at Age UK Bolton, Sue can achieve remarkable things.
For more on Age UK Bolton Exercise classes visit Facebook.com/ageukbolton