Royal recognition for local magazine celebrating life after 50
Published on 16 June 2022 02:53 PM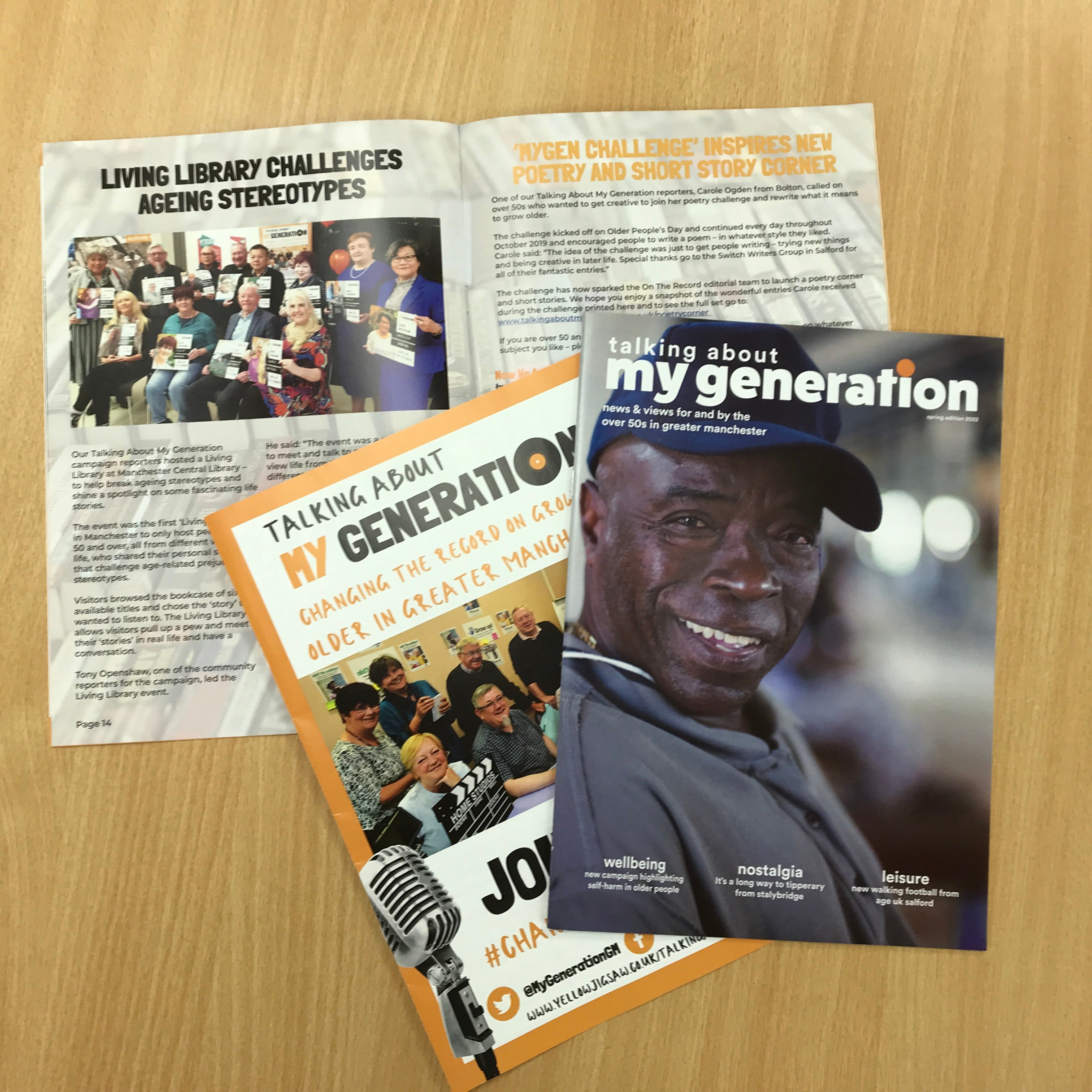 The Team at the "Talking About My Generation" magazine has received the Queen's Award for Voluntary Service in recognition of their reporting efforts to promote positive ageing throughout the pandemic and beyond.
The free publication, which focuses on the lives, interests and concerns of people over 50 in the Greater Manchester area, was realised by the Greater Manchester Older People's Network alongside many of the independent local Age UK partners across Greater Manchester, including here in Bolton.
Strategic Director of Yellow Jigsaw Grace Dyke, who publish the magazine, said that she was "Delighted" that the magazine's team had been honoured for their efforts, especially given the restrictive nature of the pandemic for many older people.
Age UK Bolton Chief Executive, Suzanne Hilton, commented; "I am thrilled that this magazine and the work of a tremendous group of community reporters has been recognised in this way. The publication makes a major contribution to challenging ageism and perceptions about those of us who won't see 50 again but still have talent and a zest for life."
The latest edition of Talking About My Generation is available now featuring a look at Age UK Salford's walking football, the impact of Brexit on blue disability badges, reviews and fun. Pick one up for free from the Square 53-55 Victoria Square, Bolton BL1 1RZ