Home from Hospital service preparing for the winter
Published on 28 October 2020 04:00 PM
Like everybody else, the valuable services that Age UK Bolton traditionally offer have been drastically affected by the COVID 19 pandemic with many activities temporarily cancelled. Despite these challenges our Home from Hospital team has continued to deliver its valuable support throughout this period for patients leaving hospital.
With free practical and emotional support for up to 6 weeks from discharge, the team can also signpost and refer to other Age UK and community health and social care services for the longer term.
'We are really proud to have been able to continue the service and make a difference to older people at this time,' says Pip Edwards, Home from Hospital Manager. 'It is vital that we adapt to the changing climate and prepare for the winter months ahead. In addition to the regular service, we are now prioritising food supplies by conducting doorstep shops and essential light cleaning adhering to the social distancing guidelines and procedures.'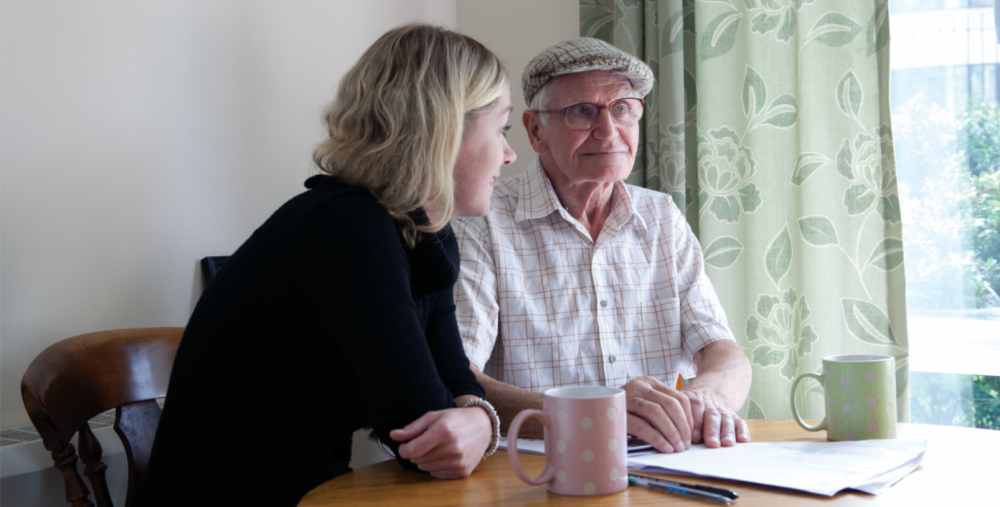 The Age UK Bolton Home from Hospital Service coordinators are following strict PPE guidelines and are remaining at 2 metres distance when engaging with clients as well as wearing gloves, aprons and masks. Due to the risk of Covid 19 they are unable to enter a client's property for 14 days after discharge but during this period, telephone welfare calls and doorstep shops are offered. These extra safety measures are in place to ensure the coordinators work with less risk to themselves and the clients.
The Home from Hospital service can also provide support with:
Food –signposting to community meals/ observe nutrition and hydration
Heating – ensure adequate heating in client's property / liaise with utility companies to ensure that clients are keeping warm troughout the winter months.
Loneliness/isolation –refer to telephone befriending/ community activities/ the silver line.
Safety/mobility –signpost to careline/ Telecare/ Independent living services/ Greater Manchester fire service.
Medication –liaise with pharmacy/ GPs/ arrange blister packs
Community teams – can contact admissions avoidance/ social work assessment/ EIT/INT
Referrals to transport –refer to ring and ride/ hospital transport
Support to apply for – travel vouchers/ blue badges/ heating grants/ Attendance Allowance
Accommodation –can support with finding/ applying for appropriate property or improvement grants to the property they reside in.
For any queries about Home from Hospital please call 01204 390390 (ext 143520) or email hfh@ageukbolton.org.uk