Home From Hospital Service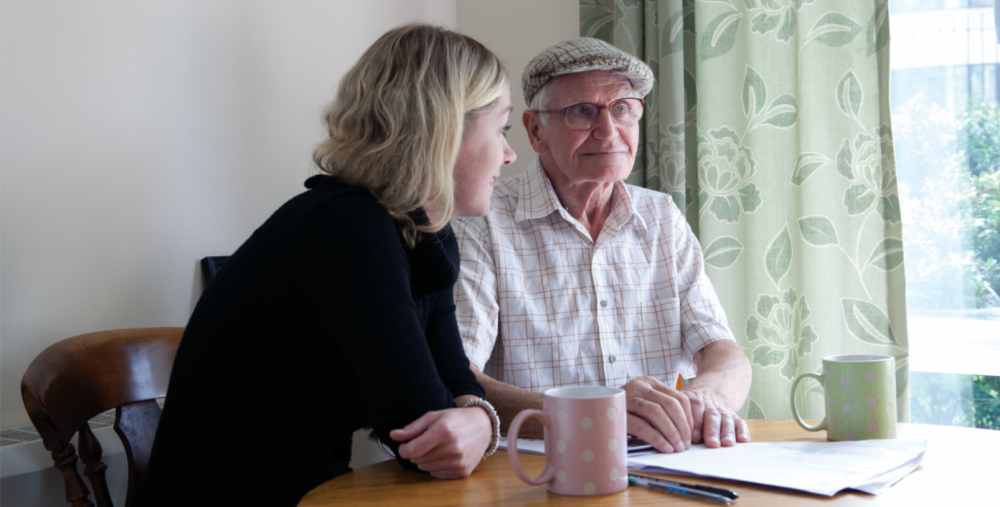 Please note, this service is not available outside Age UK Bolton - Head Office's catchment area.
Age UK Bolton
53-55 Victoria Square
BOLTON
Greater Manchester
BL1 1RZ
United Kingdom
This free service is based at the Royal Bolton Hospital. working accross two sides of the service; our post discharge service "Safely Back at Home" and our admissions avoidence service "Safe At Home" with both providing up to six weeks support.

Both sides of the home from hospital Service offer personalised support from a professional, friendly & caring team. The help we offer includes daily tasks, getting you to medical appointments or community activities, collecting prescriptions and providing advice on other entitlements.
Safely Back At home
Free support to assist with recovery and independence at home
A free service based at the Royal Bolton Hospital. helping those aged 65 or over who live alone or are a main carer and have recently been discharged from hospital or A&E, for up to six weeks.

What we offer:

Personalised Support
Friendly & caring team
Professional team with experience
Free service
Things we can help with:

Practical support
Collecting Prescriptions
Help to attend medical appointments
support and encouragement with daily tasks
Access to other services (e.g. befriending, lunch clubs and community activities
Information and Advice (benefit entitlements and blue badges)

You can be referred by the hospital ward, A&E, community teams, friends, family and self-referral.

Email: hfh@ageukbolton.org.uk

Tel: 01204 390390 (ext: 143520)
Safe At Home
Free support to prevent admissions to hospital and remain independent
A free service based at the Royal Bolton Hospital. helping those aged 50 or over who live alone or are a main carer to remain at home rather than requiring admission to hospital.

What we offer:

Personalised Support
Friendly & caring team
Professional team with experience
Free service
Things we can help with:

Practical support
Collecting Prescriptions
Help to attend medical appointments
support and encouragement with daily tasks
Access to other services (e.g. befriending, lunch clubs and community activities
Information and Advice (benefit entitlements and blue badges)
You can be referred by community teams, friends, family and self-referral.

Email: hfh@ageukbolton.org.uk

Tel: 01204 390390 (ext: 143520)