Winter Big Knit Hats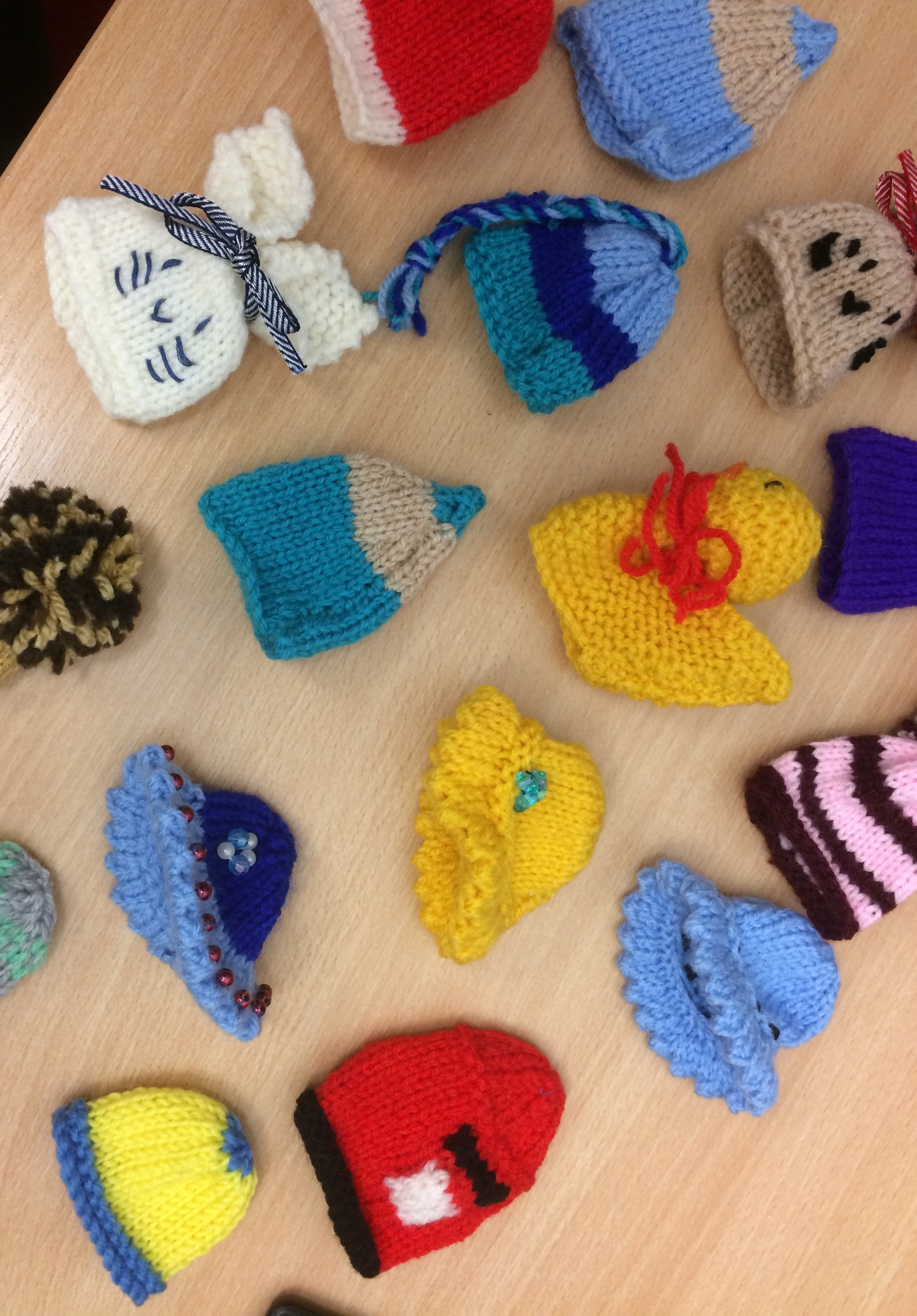 Published on 20 February 2019 04:51 PM
The winter 2018-19 batch of Big Knit hats have been sent to Innocent. 800 hats were knitted, raising £200 for Age UK Croydon. We receive hats in all shapes, colours and designs, and this year was no different, with a rabbit, a post box, and a duck among the surprise donations seen at our Brigstock Road office.
Hats are sent to Julia Powley, our Healthier Lifestyles Manager, who organises Age UK Croydon's Big Knit effort. Julia says "well done to all promoters and knitters!"
It's never too late to join in - we collect hats all year round, and send them to Innocent twice a year. Their smoothies will be dressed in hats and stocked at selected shops from October 2019. See our latest batch, packaged and ready for posting.

How to join the Big Knit
See our Big Knit page for more information, and patterns to get you started.