Shayan's Big Knit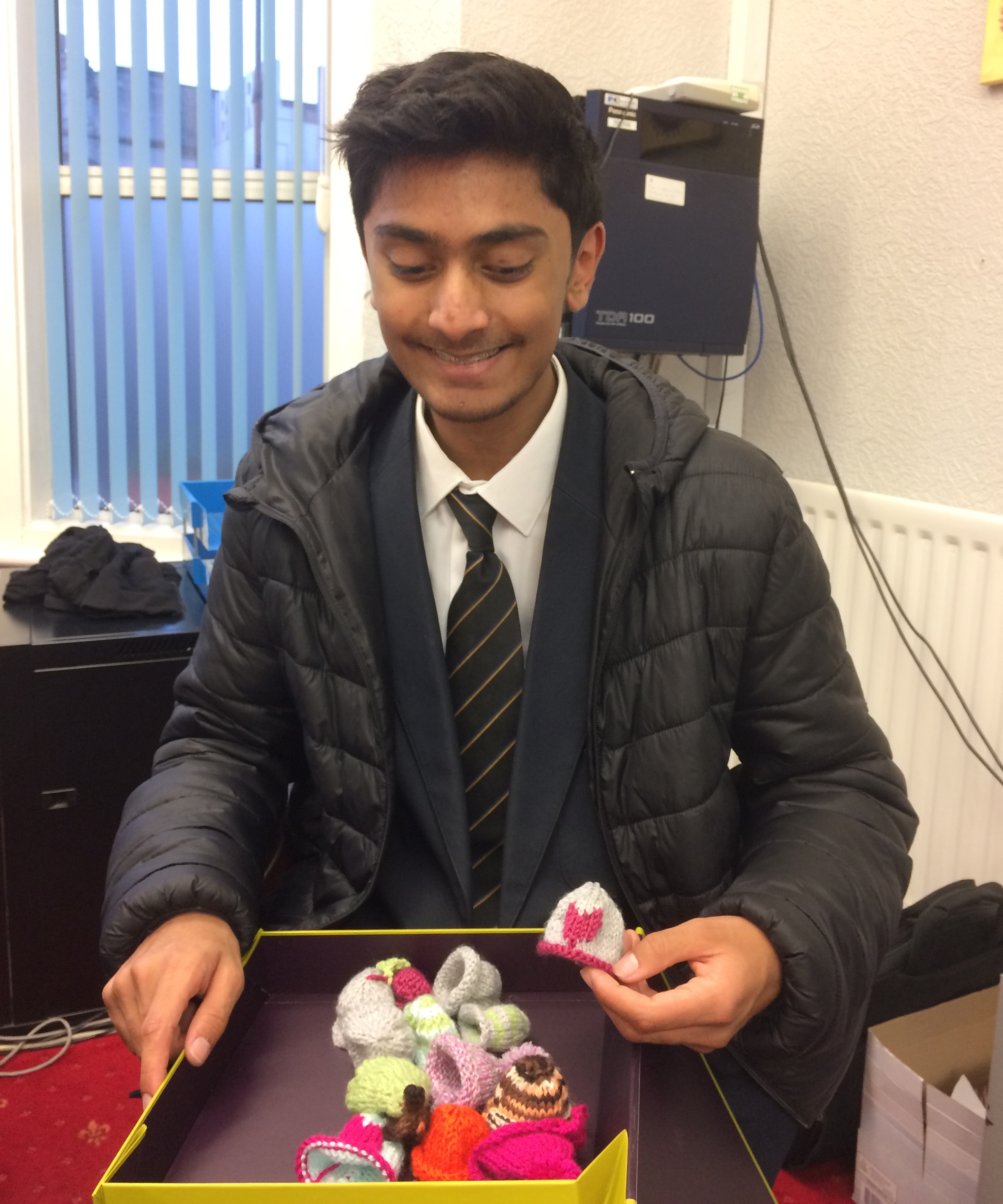 Published on 20 February 2019 04:20 PM
Shayan Patel, a student from Wallington County Grammar School, has been fund raising for Age UK Croydon for several months by joining our Big Knit - knitting little hats for Innocent Smoothie bottles - and opening a JustGiving page. Shayan has chosen to support us as part of the volunteering component of the Bronze Duke of Edinburgh Award, which he is currently working towards.
Shayan continues to knit, and hopes to knit 50 hats in total, raising money through donations while doing so.
We wish Shayan all the very best on his Duke of Edinburgh Award, and look forward to seeing more of his knitting. Donations can be made to his JustGiving page can be made below.
JustGiving
Donations can be made to Age UK Croydon via Shayan's JustGiving page