Tech and Tea with Talentful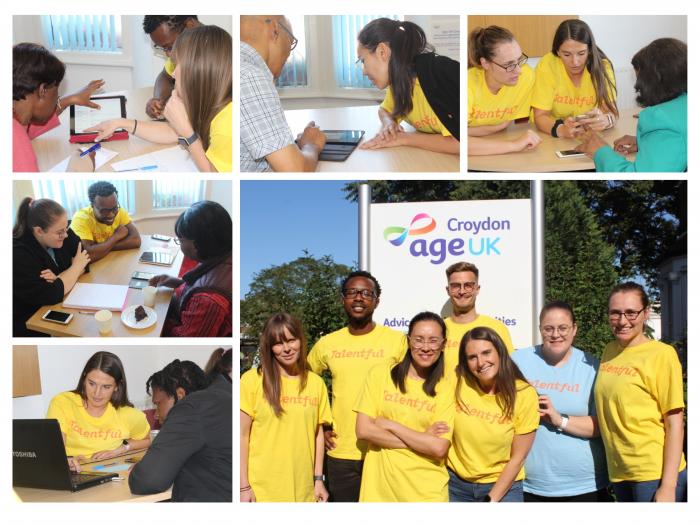 Published on 02 October 2019 01:36 PM
Age UK Croydon and Business Volunteers have joined forces to provide another successful Tech and Tea session. September's group of volunteers came from Talentful, who work with tech businesses to recruit IT talent, and couldn't be better equipped to help clients with their tech queries (whether on a laptop, tablet, or smartphone).
Talentful have tweeted a short video, and in their own words enjoyed 'a most rewarding and humbling day'. The video can be viewed by clicking here.
Our Tech and Tea sessions are always popular. Check our Activities page, or pop into our Thornton Heath hub, for upcoming events and activities, and remember to book early.
Interested in our activities
We hold weekly activities and one-off events, from tech support from IT experts, choir singing, line dancing, and tea and chat. Keep up to date by visiting our website and Thornton Heath hub regularly.