Coronavirus (COVID-19) information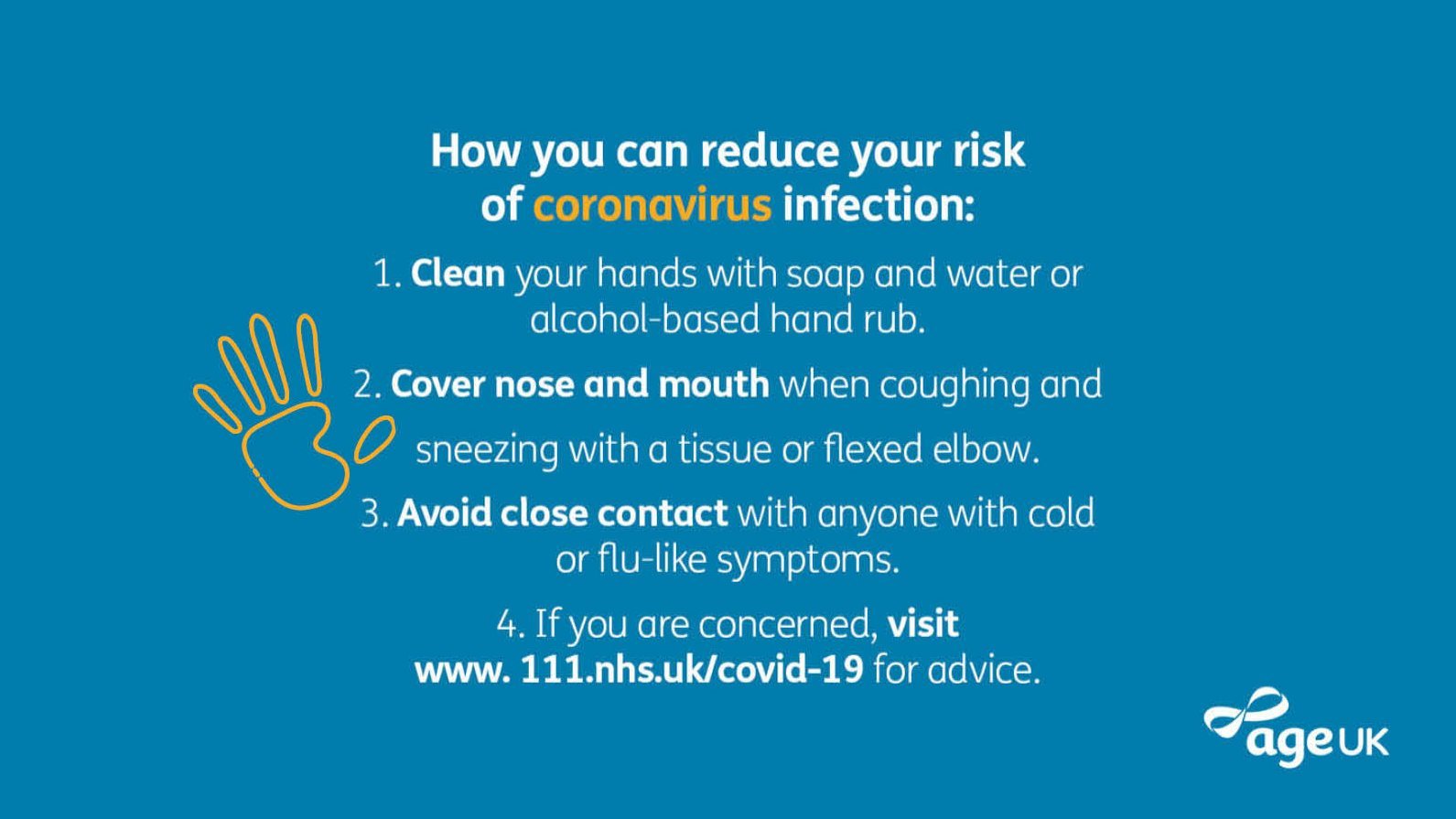 Published on 16 March 2020 12:00 AM
Age UK Guidance
If you would like more information, you can see Age UK's Coronavirus advice
Age UK Croydon are working with the most up-to-date information on Coronavirus. We also wish to inform and reassure everyone within our community about what we can all do to help reduce the spread of the virus, and who to contact if further advice is needed.
Information from NHS England
For health information and advice, read the NHS pages on coronavirus. Advice covers:
How to avoid catching and spreading the virus
When to stay at home
When to call NHS 111
Travel advice
NHS health information and advice
Stay at home if you have coronavirus symptoms
The NHS has more specific advice on what to do, depending on whether you live with other people, especially groups who are more vulnerable.
Coronavirus (COVID-19) advice from NHS 111 Online
Find out what to do if:
you think you have symptoms
you might have been exposed to the virus when travelling