Protect yourself, and your loved ones, by having the FREE flu jab in Croydon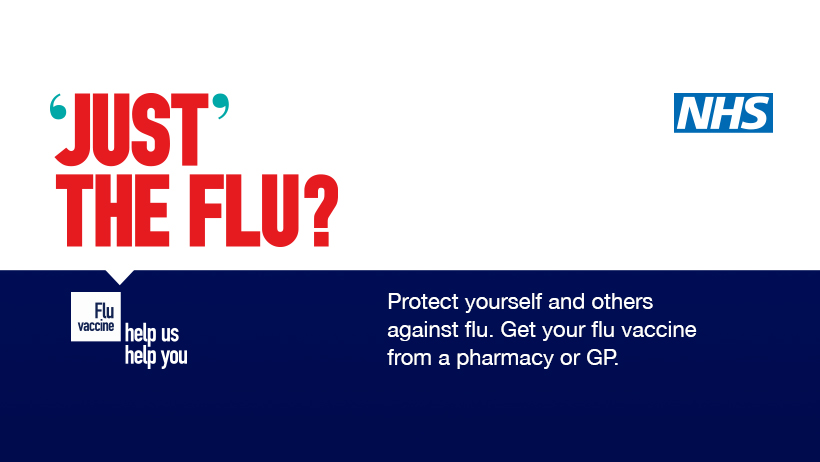 Published on 05 October 2020 10:04 AM
If you are over 65, this year it's more important than ever to have your FREE flu vaccination, as it offers the best protection for you and your loved ones.
Each year the flu kills around 11,000 people and hospitalises thousands more. If you are over 65, catching the flu can quickly develop into something more serious as you can be more vulnerable to its effects and suffer more from the symptoms, which could result in the need for hospital treatment.
Flu is a highly infectious virus which spreads quickly, even between those not showing any symptoms. That is why the flu vaccine is still the best way to protect you, your loved ones and those around you, against the flu.
Should I get the flu jab?
If you're aged 65 or over, the colder weather can increase your chances of catching flu. Anyone within this age group is deemed to be 'at risk' because you're more likely to develop potentially serious complications of flu, such as pneumonia (a lung infection).
How often should I get the flu jab?
The viruses that cause flu can change each year, so new vaccinations are made annually to fight those particular strains. It's recommended that if you are aged 65, or over, you should have the flu vaccine every year to ensure you're continually protected.
Will it cost me anything?
The flu vaccine is FREE for all of those aged 65 and over. It's FREE because you need it!
Where can I get it?
Simply visit your local pharmacist for your FREE flu vaccine. Alternatively, contact your GP and book an appointment.
Still not sure?
Visit the NHS website for more information on the flu vaccine and a summary of its effectiveness.
NHS Flu Vaccine webpage
For further information, plus easy-read and translated guides, see the NHS webpage.
Find your nearest pharmacy
If you don't know where to go to book a flu vaccination, visit myvaccinations.co.uk to find your nearest pharmacy or surgery.