Festive Events Calendar – thank you for joining us!
Published on 05 January 2021 09:37 AM
A huge thank you to everyone that joined the events on our Festive Events Calendar! It's been absolutely brilliant to offer people such a wide variety of activities to enjoy right over the festive period.
Thanks to everyone that ran the events – we had tango, a book club, cookery class, talks, quizzes, exercise classes, audio plays and a knit and natter! Such an amazing and talented group of people dedicating their time and sharing their skills across the borough!
Thanks to our amazing team of volunteers too, who helped make sure things ran smoothly.
Here's our Festive Events Calendar in numbers!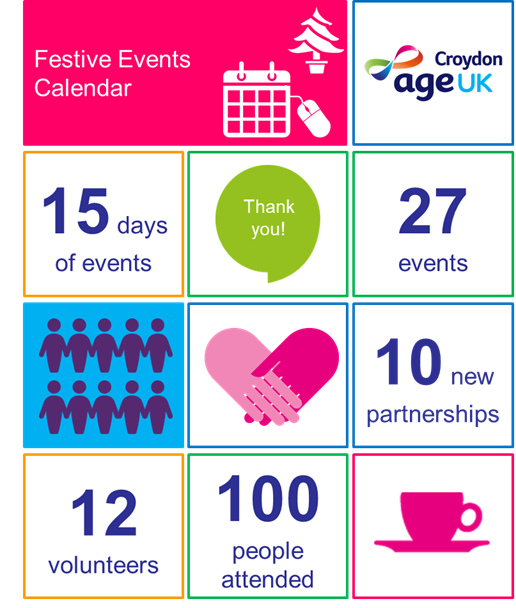 GET INVOLVED!
Would you like to run an event for us? Perhaps you have a hobby or talent you can share with others? Please get in touch with us, we'd love to hear from you!