Music for Dementia
Published on 13 May 2021 11:36 AM
Age UK Croydon welcomes cash boost to help people with dementia through music
Age UK Croydon is celebrating this week after receiving £21,834 to expand its musical services for people living with dementia. The money will enable the Croydon-based charity to extend music sessions at their Memory Tree Cafés and devote one café per month to therapeutic musical activities for people with the condition, to support their wellbeing.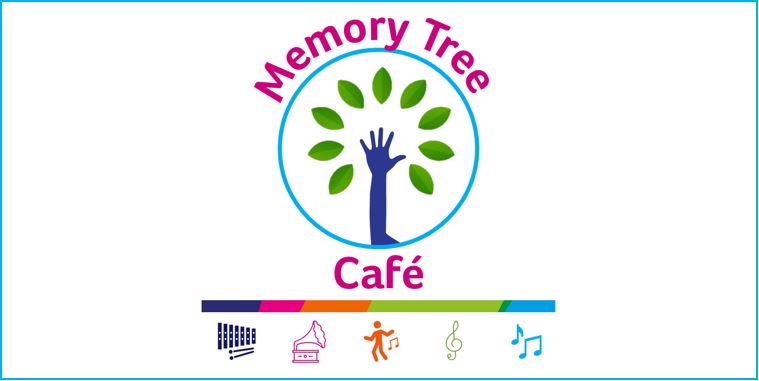 The grant was received from Music for Dementia's £500,000 Paul & Nick Harvey Fund, which was set up specifically to directly support musical activities for people with dementia*.
Age UK Croydon will use the funds to develop the musical side of their Memory Tree Café network, appealing to a wider audience through the medium of music. They will devote one of their weekly cafés to a monthly musical café with different genres of music that reflect the rich diversity and cultures of Croydon residents. Working in partnership with clients and voluntary sector partners, Age UK Croydon will plan a musical programme of activity to increase accessibility for anyone living with dementia and their carers. Accessible cafés, musical events and music-focused activities will provide an uplifting experience to participants that will have a positive impact on mental and physical health and wellbeing.
Music for Dementia is a national campaign calling for music to be made accessible for everyone living with dementia. Music has a valuable role to play in enhancing quality of life for people living with the condition, and their carers. Research and lived experiences show that it can help reduce the often-distressing symptoms of dementia, such as agitation, apathy and anxiety.
Age UK Croydon's vision is a Croydon where everyone can love later life. Their mission is to lead the way in empowering, enabling, supporting and connecting older people in the London Borough of Croydon to live well, healthily and independently.
Memory Tree Cafés are a safe, welcoming place for people living with dementia and their carers. They provide a vital lifeline for people to come together, talk, share experiences and feel part of a network of people living with similar challenges. The cafés run regularly: a weekly mid-week session, a bi-monthly weekend session and a monthly session for carers. Currently held online, there are plans to run both online and face-to-face sessions as lockdown eases.
Grace Meadows, Programme Director, Music for Dementia, said: "We are so delighted to be able to support Age UK Croydon and others across the UK with a grant from the Paul & Nick Harvey Fund. Musical services have been severely impacted in the last year, meaning many people living with dementia and their carers have lost those important connections and special moments that only music can provide.
"By directing the fund money towards community-based, musical services for people living with dementia and those that provide them, we are able to bring the joy of music into people's lives wherever they are on their dementia journey."
Susan Underhill, Programmes Director, Age UK Croydon, said: "We are thrilled to receive this funding to broaden our support to those living with dementia, and their carers through our Memory Tree Café network. Reaching out to people through music will enhance our programme of activities and bring joy to the lives of so many local people."
* This fund was made possible by a kind donation from The Hunter Foundation to Paul & Nick Harvey who passed the money to The Utley Foundation for Music for Dementia