Volunteers' Week Feature: Meet our befriending duo!
Published on 01 June 2021 11:49 AM
Age UK Croydon relies on volunteers to help us offer vital services in the local community.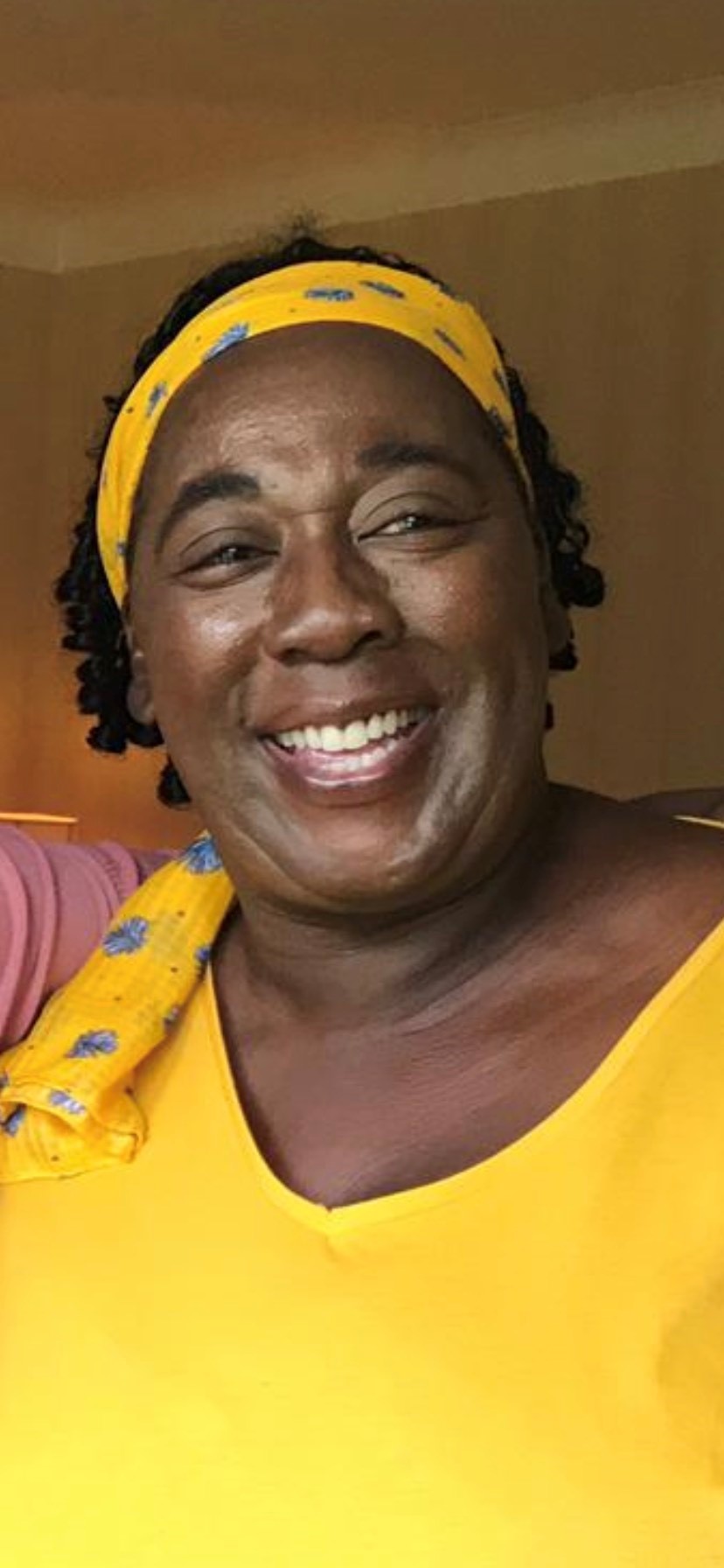 As part of Volunteers' Week 2021, we are shining a light on some of our amazing volunteers. We're kicking off the week by introducing our incredible befriending duo!
Meet Michelle (pictured) and Gwendolin-Rose – our incredible befriending duo!
Our befrienders support older adults by alleviating loneliness and isolation, supporting independence, and increasing self-confidence, by making weekly or fortnightly visits to our clients living in the borough of Croydon

We sat down with them both to ask them a few questions to find out more about them!
What made you want to become a befriender?
Michelle: A few years ago I had a neighbour who had a great job and was raising her only son on her own. She was a strong, independent woman who was devoted to her son. One day this neighbour had a stroke, and over night her comfortable, independent life changed. She quickly became destitute. My husband and I tried to support her as much as we could, but it wasn't enough, so we turned to Age UK for help. The advice and support they gave her led to her being set-up in a beautiful new home with support, a regular income, and a new live-in community.
I was really impressed by the transformation which took place in my friends life as a result of the help she received from Age UK. That experience left such an indelible mark on my life, that when I decided to stop working, I made up my mind that I would offer some of my time to volunteer with them. I joined Age UK as a volunteer in February 2018, and have volunteered with the PIC (Personal independence Coordinators), then the Befriending Team, and I've loved every minute.
What has been your favourite moment so far in being an Age UK Croydon Befriender?
Michelle: My favourite moment so far was probably the day I escorted a housebound lady to an appointment. She uses a wheelchair, so was dependent on black taxi's to take her to her appointments. Well, on this occasion the taxi didn't arrive on time to take her home, so I suggested we use the tram and get on the bus. Everything was wheelchair accessible, so it was easy. I remember how unsure she was at first, then how she relaxed when she felt the sun on her face and realised how easy it was to commute.
We both enjoyed that experience immensely, and ended up doing it again a couple weeks later. It gave me so much pleasure to be able to support her like this, and to open the door to her going out again.
So you met each other through the Age UK Croydon Befriending Service. Gwendoline-Rose, how has having Michelle in your life helped make a difference?
Gwendoline-Rose: I'd been housebound for a couple of years before I met Michelle. I could go days without talking to a single person, so it can get very lonely and isolating. Having Michelle call me every week brightens up my day.
Finally, what words of encouragement could you both share to anyone who is looking to either become a befriender, or perhaps would like to be paired with befriender?
Michelle: We have been through a very tough time over the last year, with some people feeling lonely and isolated from friends and family. Age UK are able to provide practical help to get you through some of these challenging times. I've seen the quality of people's lives greatly improved by the involvement of Age UK, so I encourage people to make use of this valuable service.
Gwendoline-Rose: Go for it! When you 'gel' with a befriender it's great. It's a two-way relationship where we share and help each other. That way I don't feel like I'm just taking from the relationship, it feels like I'm giving too.
Want to get involved?
Find out more about how you can get involved with Age UK Croydon as a volunteer.