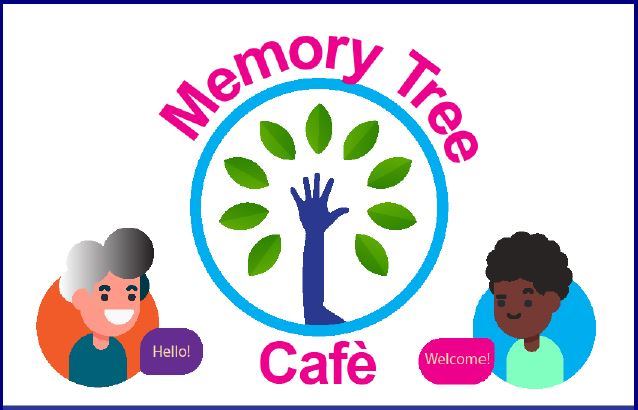 The café is available to any person and/or carer who have received a diagnosis of dementia or are concerned about their memory. A referral form is required to be submitted for every member wishing to attend the Café. Upon receipt of the referral a member of the team will contact the client inviting them to their first session.
If you have any of the following issues:
problems with continence
mobility issues that require aid
high levels of anxiety
challenging behaviour

medical conditions that require monitoring
please speak to a member of the team. In most cases people experiencing any of the above issues would need to be accompanied by a carer for their safety and individual support.
What to Expect at the Memory Tree Café
Register and pay £1.50 per session (this includes refreshments and activities)
An opportunity to chat and meet new people
Participate in activities such as singing / dancing / crafts / jigsaw
Access information and advice

RELAX AND HAVE FUN!
A referral is required for this session. The form is available for download below, or from our Brigstock Road office (020 8683 7100).
The Memory Tree Café Coordinator has the right to consult with individual clients and / or carers if it is found that the Café is no longer appropriate. This could be due to the following: -
Behaviour of the person with dementia is disrupting the event to the detriment of other clients and carers
The physical health of the person with dementia has deteriorated and their needs can no longer be met
The Memory Tree Café may not be used as a 'drop off' for short periods of respite and the coordinator has the right to refuse to accept people with dementia who are dropped off by carers.
Funded by