Clyde Harris has passed away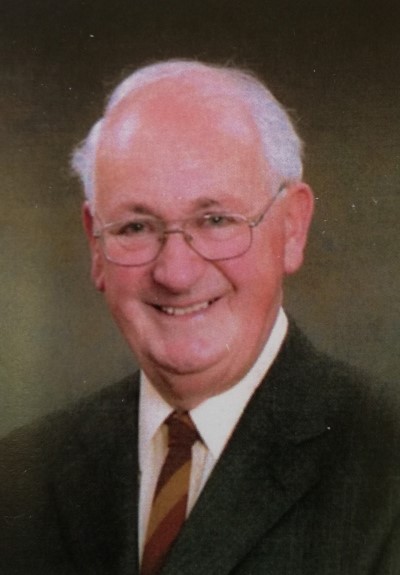 Published on 02 January 2018 10:57 AM
Clyde Harris, former Chair of Trustees of Age UK Derby and Derbyshire passed away on 28th December 2017.

Clyde brought the skills and experience from a career as Company Secretary and General Counsel for Rolls Royce to the role of trustee in the formative years of our charity. Clyde was highly regarded by all who had the privilege to know him and his calm, methodical approach helped steer the charity and its first and second Chief Executives through some stormy waters!
Clyde was a gentleman, in every sense. He was a devoted husband and father and his wife Joy and daughters Julie, Kerry and Suzy and all his grandchildren will miss him terribly. A keen sailor he continued to sail into his late 70's and enjoy time in the Lake District despite living with Myosotis, a degenerative condition affecting his muscles and posture.

Clyde, as Chair of Trustees, also played an important role in regional work for the Age Concern federation. He regularly attended regional meetings and brought his considerable legal and company skills and experience to bear on regional and national issues. In our Board Clyde helped develop a Board of Trustees and the change from a county committee to a countywide organisation. In what was then a small organisation he was very much a hands-on trustee formulating all our early policies and procedures and developing appropriate structures to manage services, staff and volunteers. His involvement with staff and services over many years meant he developed a close understanding of the operational realities for our staff and volunteers and he brought this to bear on Governance decisions. He also brought his intelligence and fiendish eye for detail to every document or plan!
When Clyde eventually managed to recruit his replacement as Chair of Trustees he remained as Company Secretary and served on sub-committees for staff and finance. A current Trustee who knew him commented when she heard the news that "Clyde struck me as an exceptional trustee.... committed, kind, knowledgeable and astute"

In 2010, on his retirement from the Board, we named the meeting room in the 50+ Centre after him and his colleagues on the Board, staff from Head Office and services who had respected his unassuming and warm manner joined together to thank him for his time, expertise and devotion to Age Concern and then Age UK Derby and Derbyshire.

Donations in lieu of flowers to Myositis UK.
The funeral service will be held on Monday 22nd January 2018 at 1.45pm at Bretby Crematorium in the Anglesey Chapel.




*Information about the Text Giving service by Just Giving:
You can use your mobile phone to text a donation which will be added to your mobile phone bill or deducted from your credit if on pay as you go.
There will not be a charge for you to text an anonymous donation and you have the opportunity to add Gift Aid after your donation if you are a taxpayer. Whilst the service is free and 100% of the donation comes to us, you will be charged a text message at your standard message rate.
We are only given your donation and not given your name or mobile phone, so this is completely anonymous.
More information about our work