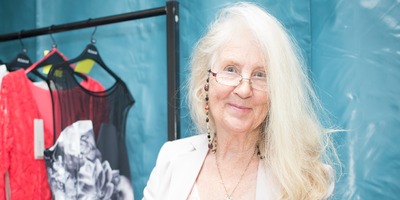 Looking to bag a bargain, declutter your life, or volunteer? You can do all three at our charity shops in Derby and Derbyshire.
Update 10/04/21: We are really excited that our shops can finally re-open. We look forward to welcoming you back soon.
2 bags/boxes of donated items are welcome, but we have limited storage capacity as stock is still being quarantined. Please phone the shop to find out when you can donate items before travel. Thank you.
In all of our shops we still need stick to the social distancing rules, but this is for the safety of our staff, volunteers and customers. You can find out more at the bottom of this page
About our shops
Age UK Derby and Derbyshire now have thirteen shops. They are great places to find bargain clothes, books, DVDs, household goods, and even furniture.
To find out more about each of our shops, opening hours, what they stock and how to donate items, click on the shops below for further details.
Volunteering at our shops
Our shops rely on volunteers for sorting stock, creating interesting window displays, and attending to customers. If you are interested in volunteering with us, please visit our volunteering page to see the charity shop role description and how to get in touch.
Find out more about our shops
Come and see our selection of 2nd hand furniture in our Furniture and Household shop, now open on Wiltshire Road, Chaddesden.
Safe shopping in our shops using COVID guidelines:
Stay 2m apart in the queue outside and please don't block our neighbours
Only 2 customers in the shop and time may be limited
Keep 2m apart when in the shop
Please clean your hands on entry and at the counter
The changing room is closed but you can still return items
Contactless is the best way to pay
We have limited storage so please ring to check when you can drop off donations. Some weeks we will not accept any new donations. We may have to ask you to bring donations back another day if we are at capacity.
Thank you for your continued support. These new measures are in place for the safety of all of us. If you have any concerns, please speak to the shop manager or leave a message on 01773 766922
Other local Age UK shops
Age UK (national charity) is a seperate charity which also has shops in our area. You can find the details of the Age UK (national charity) shop by clicking on the link below
Buy and sell on eBay to raise money for us
Anyone can become a Direct Seller on eBay, selling items to raise money on our behalf. You can choose to donate between 10%-100% of the sale price to Age UK Derby & Derbyshire (you will be refunded an equivalent percentage of your seller fees).