Employment survey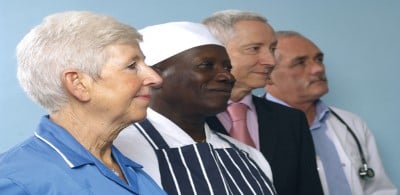 Published on 13 August 2018 10:00 AM
Are you over 65 and working?
How do you craft your job to support your well-being?
Message from Department of Psychology, Nottingham Trent University:

We are looking for individuals who are post retirement age and working (either paid or voluntary) to take part in a study. The aim of the study is to understand how people adjust their work in order to maintain their well-being and performance.


Help us to understand how we adjust to and make the most of work after retirement age

How does it work?

You can either 'do-it-yourself' or take part over the phone where we ask you about your daily job crafting. The study will involve:
• Completing ten short diaries on the way you carry out your work
• Actively crafting your job for a further ten work sessions

For taking part you will get £50 worth of vouchers for a charity of your choice and a personal £20 Love2shop voucher.


Find out More
Please get in touch if you or anyone you know: Are 65 years or older and work at least 2 full or part days per week (paid or voluntary) :

Lisa at lisa.sanderson@ntu.ac.uk or
Maria Karanika-Murray on 07766316267 or 0115 8482312


Your experiences are important to us and to other post-retirement workers!


This study is carried out by researchers at the Department of Psychology, Nottingham Trent University: Dr Maria Karanika-Murray, Professor Thom Baguley, Ms Bethany Huntington, and Ms Lisa Sanderson. Please get in touch for more information or to get involved.
More information about our work